Sustainable future
Our purpose is to make the shift and advance the world through engineering. We have a unique contribution to make in helping to create a net zero, circular and regenerative world. In each of our businesses and value chains, we have the opportunity to enable the progress that is needed by innovating sustainable solutions, collaborating with our customers and suppliers and building in responsibility and transparency at every level. We want to be a positive force in shaping the industries of the future, using our skills to solve the big challenges of our time. Leading the way with innovation and engineering for the world we need.
We are committed to the Science Based Targets initiative (SBTi) and will be a positive force in shaping the industries of the future, using innovation and engineering to solve the big challenges of our time. We are focusing on six areas that both support our own and our customers sustainability needs and meet the legislative requirements.
Sustainable solutions
We lead on innovating sustainable solutions, for our customers and society.
Net Zero
We will be net zero in our value chain.
Circularity
We will drive circularity and resource efficiency, doing better with less and working towards circular value chains.
Ecosystems
We will work with partners on regenerating biodiverse ecosystems in our value chain and on aiding water stewardship.
Responsible business
We will ensure high standards of business conduct and responsibility are built in through our value chain, enabled by transparency and due diligence.
People and communities
We will work to protect and advance people, enabling diversity, equity and inclusion in our business, human rights in our value chain and resilient communities where we work.
Industries of the future
We collaborate with our customers to engineer the solutions that are needed for the future of our industries.
Mining of the future

The net zero mine of the future will be achieved through the electrification of equipment and the use of fossil-free energy. The resource-efficient mine will be highly productive and minimize waste – and, once mined, metals and minerals will enter a closed loop system, facilitated by new circular business models. The regenerative mine will bring mining underground wherever possible and create a net positive impact on biodiversity. It will reduce the use of water to a minimum.

Rock processing of the future

The future of rock processing will be net zero with equipment forming part of a circular value chain. Equipment will be electrified, powered by fossil-free energy and designed for maximum energy efficiency. Rock processing will be circular and highly productive, enabling customers to extract maximum value from resources from their mining or infrastructure applications, while minimizing waste and energy intensity.

Manufacturing of the future

Manufacturing of the future will be driven by sustainable solutions that focus on performance, productivity and efficiency, all contributing to achieving net zero. It will be powered by fossil-free energy and have net zero emissions. Components will be designed for circularity and zero-waste, and made from recycled, repurposed or responsibly sourced materials to minimize impacts on natural resources. Manufacturing will provide a safe working environment for a highly skilled workforce in thriving communities.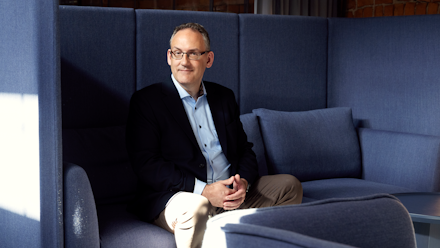 A strategy for a sustainable future
Sandvik has developed a new sustainability strategy that sets its vision for the future. The new strategy explains how Sandvik will contribute to creating a responsible world and ensure business success.
A strategy for a sustainable future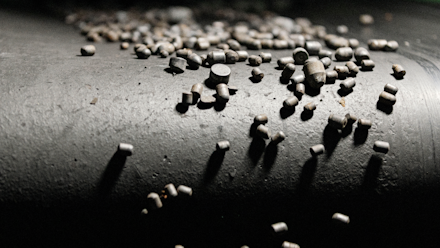 A world-first recycling scheme
Sandvik is implementing a unique cemented carbide recycling program. It will provide huge benefits to customers, local communities and the planet.
A world-first recycling scheme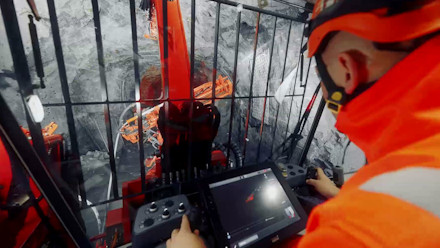 Teams across Sandvik are undertaking hundreds of projects that are helping the company reach net-zero emissions.
With the climate in mind