A world-first recycling scheme
Sandvik is implementing a unique cemented carbide recycling program. It will provide huge benefits to customers, local communities and the planet.
The cemented carbide recycling program is the only program of its kind in the world. It has been made possible through two major developments by Sandvik; extraction units that separate used cemented carbide inserts from the steel body of drill bits at customer sites, and a process for creating premium cemented carbide powder from the recycled material.
The target is to buy back 90 percent
The program is currently being rolled out across all Sandvik Mining and Rock Solutions customer sites around the world. Sandvik produces tens of millions of inserts every year. It has a target to buy back 90 percent of this volume from its customers. By reusing the recycled material in new tools, the company will achieve 90 percent circularity with cemented carbide.
"We want the inserts back," says Dean Kangleas, VP Product Line Services at Sandvik Rock Tools Division. "And the program brings many benefits to customer too. First of all we are buying back the inserts from customers, so we are paying for them. And by separating the cemented carbide from the drill bit the steel value also increases. As we do this on site, customers can then sell the scrap steel to local scrap dealers for a premium. It's a win-win."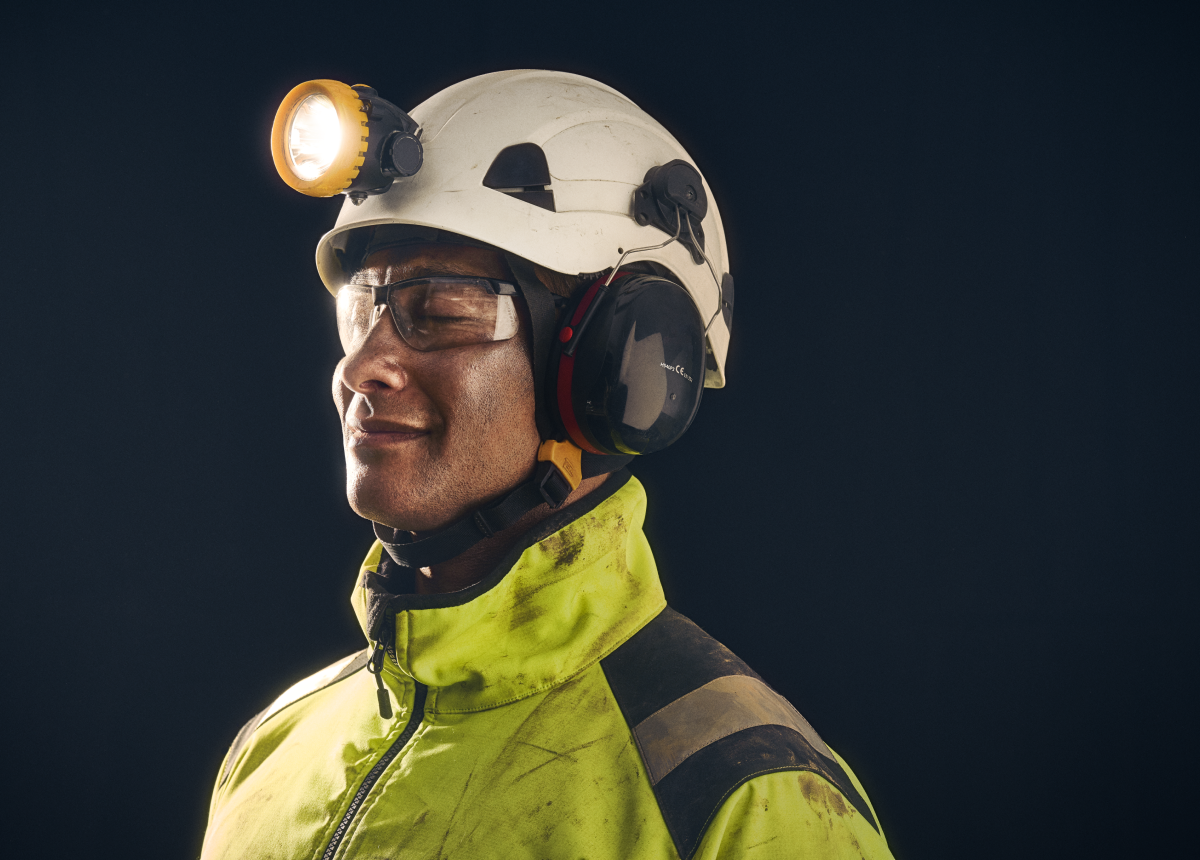 The local extraction units are the key to the program. "We used to have to ship the entire drill bits to facilities around the world," says Kangleas. "And the extraction of the cemented carbide then required a very unsafe and energy intensive process. By doing this in a safe and efficient way at the point of use we now only transport the material we need. This significantly reduces our transport emissions. We can also provide jobs on the local extraction units to people in the local communities."
A new process is used
Tungsten is a key component in cemented carbide and the extracted inserts are being sent to the Sandvik owned Wolfram Bergbau und Hütten AG tungsten plant in Austria. A new process is used to turn the recycled cemented carbide into powder that has the exact same premium quality as that produced from virgin material. It is then used to manufacture new inserts.
Making new inserts from recycled material significantly reduces the need to mine resources. This means that energy use is reduced by 70 percent and 64 percent less CO2 is emitted. It also means that Sandvik doesn't have to worry about tungsten supply, a scarce and finite material.
"It's good for local communities because with the extraction units we can create local jobs and it is good for the planet because by mining less tungsten and using less virgin material we use less resources and emit lower amounts of CO2. And it is good for Sandvik because it is a cost save. We can produce the same quality drill bits with a lower material cost. It is just good for everybody," says Kangleas.