Sustainable mining solutions
Mining is essential for the world's energy transition and our technologies help enable the sustainable mine of the future. By utilizing the competence of our people, we are driving development and adoption of mining and excavation solutions for automation, digitalization and electrification, all of which increase productivity and profitability and improve safety and sustainability for our customers.
The net-zero mine of the future will be electrified and powered by renewable energy. It will be connected, providing real-time data and intelligence to enable optimization. We believe that this future is necessary to ensure access to sustainably mined materials for the transition to a low-carbon and sustainable world. And it's happening now. Our highly skilled people will continue to collaborate with our customers to take steps to create the mine of the future, developing forward-thinking solutions for underground mining as well as for surface drilling and tunneling.
Future-proof technologies
We develop and refine technologies that help enable the sustainable mine of the future, an operation that is fully automated and electrified and harnesses the power of digitalization.
Electrification

Electrification is rapidly becoming one of the biggest technology shifts the mining industry has seen. Sandvik has manufactured cable-electric mining equipment for decades. As a leading supplier of battery-electric vehicles (BEVs), we are committed to providing our customers with sustainable solutions that reduce their environmental footprint while also increasing efficiency and productivity.

Digital mining technologies

Our digital mining technologies help customers increase productivity and reliability while reducing total cost of ownership. Solutions include our AutoMine® automation family, OptiMine® suite of digital solutions for analyzing and optimizing mining production and processes, as well as mine planning software for 3D mine design, scheduling, operations planning and geological mapping.

Read more about our digital solutions on rocktechnology.sandvik

Drilling solutions

Our extensive range of drill rigs for underground and surface mining development and production maximizes productivity while delivering a low cost per meter. We offer battery-driven drills for all underground drilling applications and our intelligent surface and rotary drill rigs bring the latest technologies to open-pit operations.

Find out more on rocktechnology.sandvik

Loading and hauling

We offer a range of loaders and trucks for underground hard rock mining, all engineered for safety, productivity and reliability in the toughest applications. Our comprehensive offering includes highly efficient diesel equipment and battery-electric and cable-electric options in a wide range of size classes.

Find out more on rocktechnology.sandvik

Continuous mining and tunneling

Our mechanical cutting solutions enable continuous mining and tunneling. Our electrically powered, track-mounted continuous miners eliminate the need for drilling and blasting and our electric bolter miners help customers construct and secure roadways. We also engineer a range of intelligent tunneling jumbos.

Read more about our mechanical cutting solutions on rocktechnology.sandvik

Rock tools

We offer durable, efficient rock tools solutions for all ground conditions, covering surface and underground mining as well as civil infrastructure applications. To minimize environmental footprint and improve sustainability, we also recycle our customers' used carbide tools.

Read more about our rock tools and systems on rocktechnology.sandvik

Services

From equipment inspections and rebuilds to comprehensive service contracts and digital service solutions, we support our customers to maximize equipment uptime. Our My Sandvik digital service solutions provide vital, accurate data and interactive tools to boost productivity. Our skilled service technicians located strategically around the world provide proactive product and aftermarket support that help keep mines running productively and efficiently.
50% electric
We aim to have a fully electric underground hard rock offering by 2030, and by then we believe that more than 50 percent of our equipment sales in underground hard rock mining will be electrified.
Electrification benefits
Reduced greenhouse gas emissions
Lower ventilation costs
Safer working environment
Products & Services
Our complete range of equipment and tools, coupled with a wide range of technical services and digital solutions, we help customers in mining and rock excavation increase efficiency, cut costs and improve safety.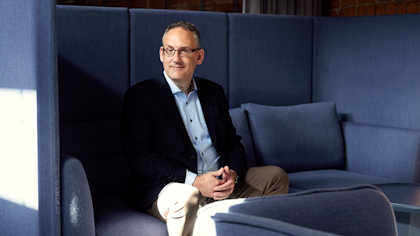 Sustainability,
Innovation
Sep 20, 2023 8:41 PM CET
A strategy for a sustainable future
Sandvik has developed a new sustainability strategy that sets its vision for the future. The new strategy explains how Sandvik will contribute to creating a responsible world and ensure business success.
A strategy for a sustainable future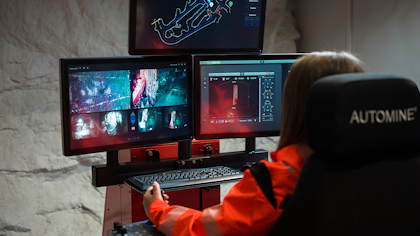 Digitalization,
Innovation,
Sustainability
Sep 20, 2023 8:40 PM CET
Digital goes deep
Science fiction meets reality in Tampere (Finland), where digital mining technologies are being tested underground, and new software offers 3D visualizations of mines that have yet to exist.
Digital goes deep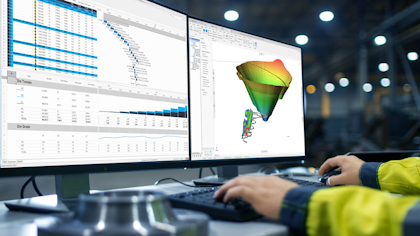 Digitalization,
Sustainability,
Innovation,
People
Sep 20, 2023 8:40 PM CET
High-tech mine planning
Many industries are digitalizing their work processes. For large and complex projects such as those in mining, the availability of new technologies has enabled companies to better identify sustainable and cost-efficient methods for ore extraction.
High-tech mine planning