Sustainability
Our purpose is to make the shift and advance the world through engineering. We have a unique contribution to make in helping to create a net zero, circular and regenerative world.
Our sustainable future
We want to be a positive force in shaping the industries of the future, using our skills to solve the big challenges of our time. Leading the way with innovation and engineering for the world we need.
In each of our businesses and value chains, we have the opportunity to enable the progress that is needed by innovating sustainable solutions, collaborating with our customers and suppliers and building in responsibility and transparency at every level.
Sustainable solutions
We lead on innovating sustainable solutions, for our customers and society.
Net Zero
We will be net zero in our value chain.
Circularity
We will drive circularity and resource efficiency, doing better with less and working towards circular value chains.
Ecosystems
We will work with partners on regenerating biodiverse ecosystems in our value chain and on aiding water stewardship.
Responsible business
We will ensure high standards of business conduct and responsibility are built in through our value chain, enabled by transparency and due diligence.
People and communities
We will work to protect and advance people, enabling diversity, equity and inclusion in our business, human rights in our value chain and resilient communities where we work.
Industries of the future
We have a clear vision of a sustainable and efficient future for each of our industries:
Mining
Rock processing
Manufacturing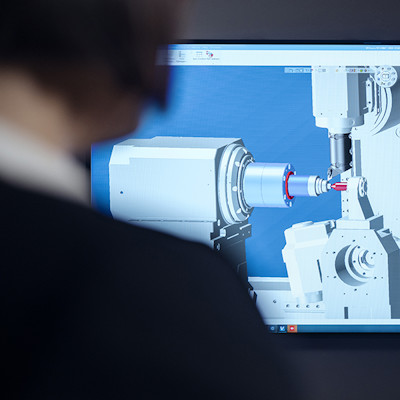 Double materiality analysis
Global commitments and indices
We are included in several sustainability indices and support a number of international principles and commitments. Examples are UN Global Goals, CDP and Ecovadis.

Code of Conduct
Our Code of Conduct describes the principles of behavior that all our employees should aspire to and provides us with practical guidance in our actions and everyday business decisions.
Goals and progress
Our sustainability goals take a holistic approach that includes customers, suppliers and our own operations in its scope.
Governance and compliance
The Group's sustainability governance is based on its business strategy, business model and international frameworks.
Supplier management
We are committed to sustainable procurement practices that minimize our negative social and environmental impacts.
Mats W Lundberg, Head of Sustainability