Circularity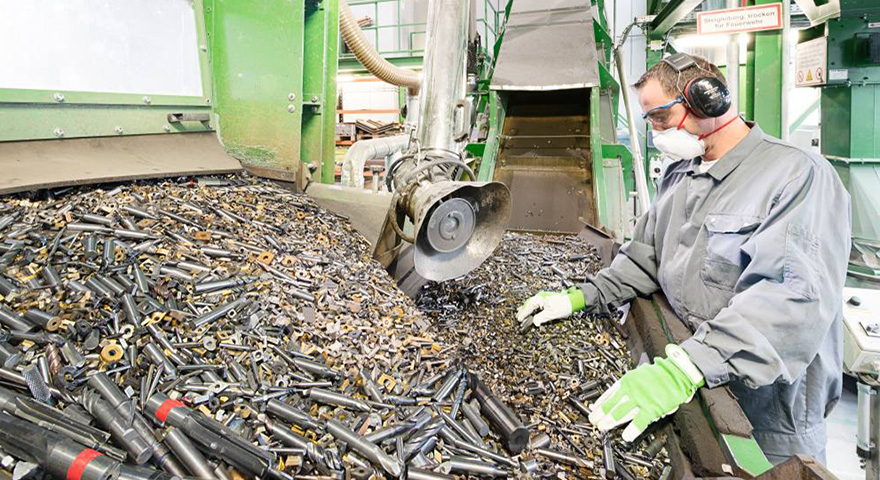 We will drive circularity and resource efficiency, doing better with less and working towards circular value chains.
We are committed to playing our part in building a global economy based on circular business models. By minimizing waste and finding new ways to capture sustainable materials and products within closed loops, we can reduce carbon emissions and bring environmental benefits for land and water. And, in the case of critical minerals, circularity will help to meet the demand caused by the energy transition.
Our goal is to have at least 90% materials circularity for packaging, products and waste by 2030 and we expect the same of our key suppliers. We are building circularity and resource efficiency into our business in a number of different ways.
In our own operations, we are working to eliminate waste to landfill. In countries without strong waste management infrastructure, we work with procurement to identify alternatives to landfill. We are rethinking packaging, looking at whether a product needs packaging and, if so, what is the most environmentally efficient option. This includes introducing AI-driven smart packaging.
Circular business models
We are constantly advancing the productivity and automation of our equipment and services and investing in technologies that enhance resource efficiency. We are increasing the amount of circular materials in our products.
A circular economy begins at the design stage. We are committed to improving material and resource efficiency as part of all development projects and our ambition is to design our products for refurbishment, remanufacturing or recycling. The objective is to maintain materials and products at their highest value in use for as long as possible. To facilitate this, we are creating circular business models to keep valuable materials in circulation. Other innovations include developing sustainable materials for additive manufacturing.