Digitalization
The manufacturing, mining and infrastructure industries are experiencing a shift to digitalization and automation. Equipment and tools are becoming increasingly intelligent and automated, gathering data , leading to improved productivity and sustainability. Access to big data, sophisticated analytical tools, robotics and AI improve business intelligence and create many new opportunities in the industries we operate.
Digitalizing our industries
We aim for digital leadership in our industries. We combine hardware and software to create optimized solutions for our customers.
Mining

In the mining industry, digitalization and automation are used across the value chain. Data collection, for example in mining equipment, enables advanced analysis to optimize processes and predict maintenance needs. Our range of digital mining technologies helps customers increase productivity and reliability while reducing total cost of ownership. Solutions include AutoMine® automation family, OptiMine® suite of digital solutions for analyzing and optimizing mining production and processes as well as mine planning software for 3D mine design, scheduling, operations planning and geological mapping.

Find out more

Rock processing

The need for automated and digital solutions is growing within the mining, infrastructure and tunneling businesses. We are focusing on developing automation in our offering and are adding new functionality to our digital assistant platform SAM™. This allows our customers to optimize their operations and gain insights for improved productivity and performance. The platform provides different levels of functionality, including connectivity, that provide real time production data and location, communication and e-commerce services.

Find out more

Manufacturing and machining

The manufacturing industry is increasingly recognizing the advantages of digital manufacturing technologies, such as enhanced productivity, efficiency, sustainability, collaboration and customer value. Through our end-to-end agnostic digital offering, we automate and connect the manufacturing value chain – from design and planning to preparation, production and verification. Our software solutions enable real-time decisions in the machining process and our cutting tools will carry digital information supporting shopfloor efficiency and recycling.

Find out more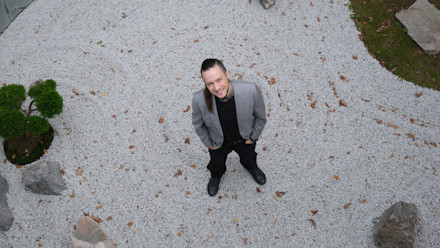 How AI is transforming factories
Artificial intelligence is already having a major impact on manufacturing operations around the world.
How AI is transforming factories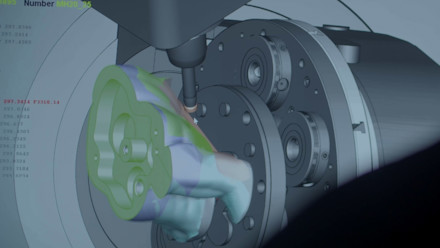 A cornerstone of digital manufacturing
CAD and CAM is the use of software and computer-controlled machinery to automate a manufacturing process and identify which tools to use.
A cornerstone of digital manufacturing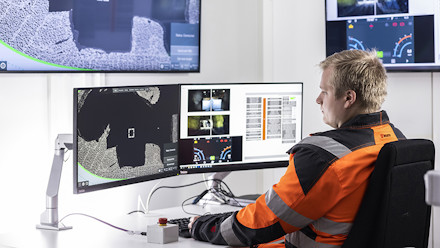 Transforming the mining industry
Sandvik continue to add solutions to help the digitalization in mining.
Transforming the mining industry