Tools and software for component manufacturing
Our complete range of cutting tools and tooling systems, coupled with the market's widest range of technical services, help customers optimize the manufacture of high-quality components. We also offer the latest in digital solutions and software covering the entire manufacturing value chain.
Examples of products and services
Tools and inserts for e.g. turning, milling, drilling, threading, boring, parting and grooving

Tooling systems

Logistic solutions

Consultancy services

CAD/CAM software solutions

Metrology solutions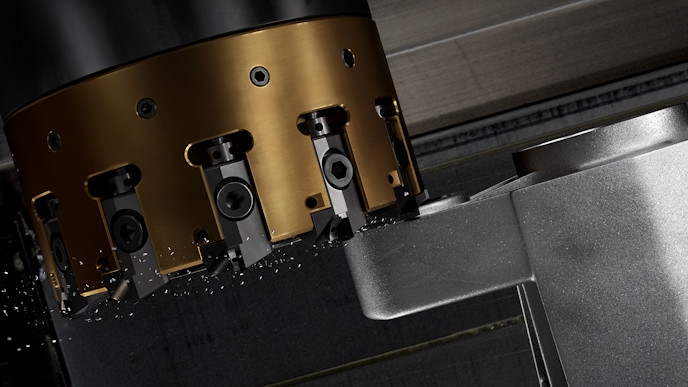 Tools and tooling systems
Sandvik is the world's leading supplier of tools, constantly at the forefront of machining solutions and knowledge. This means we can provide the industry standards and innovations demanded by the metalworking industry.
Select brand and website:
Digital manufacturing solutions
Our end-to-end digital solutions and software, automates and connects the component manufacturing value chain. The offer covers:
Manufacturing design
Process planning
Tool management
Metrology