Transforming the mining industry
Sandvik continue to add solutions to help the digitalization in mining. A complete digital platform for optimized operations, from planning to execution, is the latest addition.
New ore deposits are getting harder to access. Mines are going deeper, operations are getting more complex and building infrastructure is becoming more challenging. At the same time, shareholders expect improved productivity and the new generation of miners expects the mining industry to make use of new technologies. The industry needs to adapt.
Digitalization in mining
"Digitalization is the answer to many of the challenges facing the industry," says Riku Pulli, President of the Digital Mining Technologies division within Sandvik. "In the field of digital connectivity and automation, Sandvik is in a very good spot."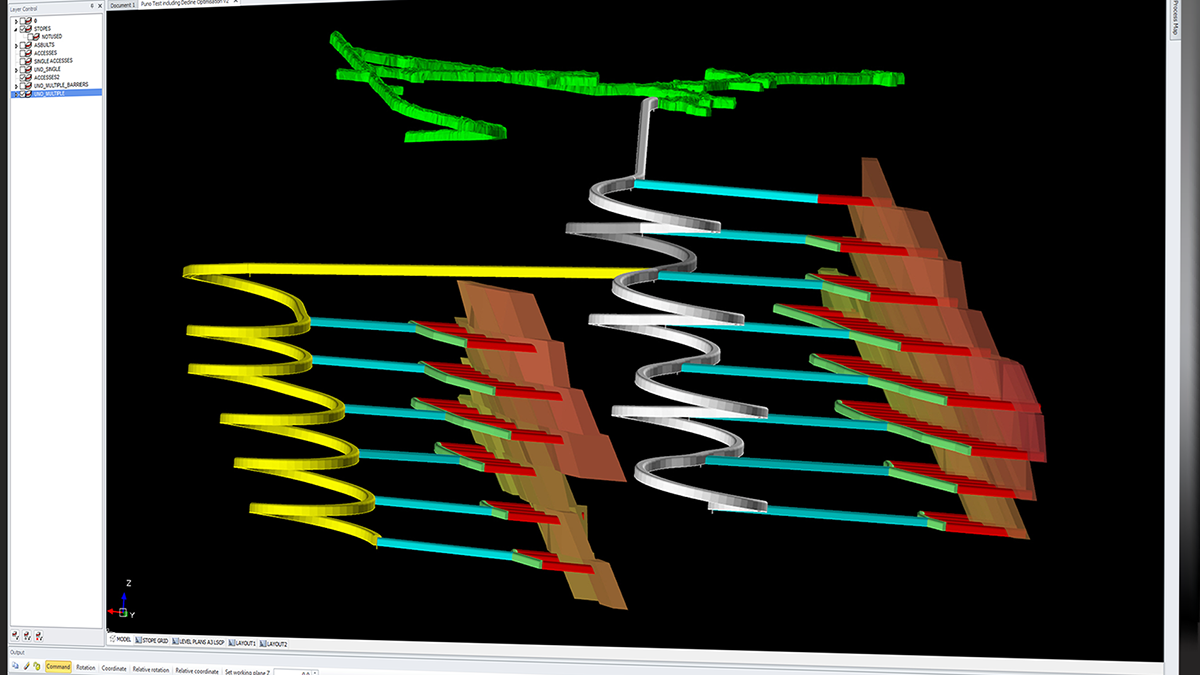 Deswik is a supplier of mine planning software.
An increasing number of mines have already incorporated the use of OptiMine®, a comprehensive suite of digital solutions for analyzing and optimizing mining production and processes underground. For several years mines around the world have made use of fully autonomous mining equipment from Sandvik, such as underground trucks and loaders. The first AutoMine® automation system was developed and delivered in 2004. To help the industry obtain the benefits of digitalization, Sandvik is continually upgrading its offerings. An exciting new product to be rolled out in 2022 is a collision-avoidance system developed by the Newtrax business unit. The acquisition of Australian software company Deswik, a top-tier supplier of mine planning software, supports digitalization throughout the mining value chain.
"That makes Sandvik the first company to offer a complete end-to-end digital solution, which makes us unique on the market," says Pulli. "We can offer a platform that goes from mine planning all the way to execution and back again."
Optimizing the operation
Closing the loop is of great importance, as all data collected from the mining operations can be used to improve planning and optimize the entire operation.
"These new capabilities will also help us build and develop even better products and solutions to help our customers design mines that are optimized, for instance, for automation and electrification – a megatrend in the industry and the path toward more sustainable operations," says Pulli.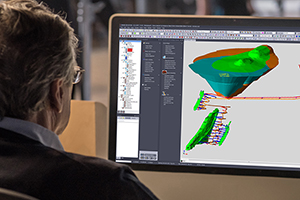 All mines are different, though, and the grade of maturity varies a lot. "Different mines have different needs, and their short-term objective can vary," says Pulli. "I believe we have the most comprehensive portfolio on the market, with solutions for companies at all levels of maturity."
For many, the first digital step is to make use of My Sandvik, a service offering that allows customers to connect their equipment to remote monitoring services for preventive maintenance to avoid unexpected downtime. My Sandvik does not require any big changes in the way customers operate their mines and equipment, Pulli explains, but it still provides very powerful tools to get more out of the fleet.
"Combined with the mining process systems OptiMine™ and AutoMine™," he says, "this capability shifts the entire mining operation to digital and makes it safer, fully transparent and much more productive."