Invest in Sandvik
We strive to enable important shifts through our leading customer solutions for increased productivity and sustainability. We aim to advance the world through our engineering capabilities, creating benefits for all our stakeholders – our customers, our employees, our communities – ultimately leading to shareholder value.
By enhancing our core competencies, expanding our offering in the adjacent value chain and adding new technologies to lead the digital transformation in our industries, we continuously strengthen our positions. With sustainability embedded in our business model, our broadened customer offering keeps us relevant for the future.
Stefan Widing, President and CEO
"We have strengthened our growth potential and resilience by successfully executing on our shift to growth strategy. With a strong platform to build from, this journey continues with increased ambitions and a growth target of 7%. We're executing towards 2025, but also look beyond to ensure that we always build Sandvik to be stronger in the future".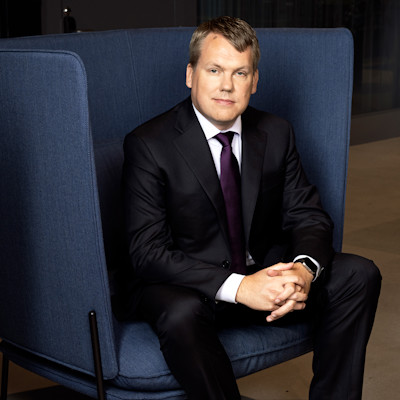 Equipped to achieve our goals
Our market-leading position and strong customer relationships, combined with a decentralized organization, enable us to respond faster to market trends and customer needs. In a cyclical world, our decentralized business model helps us to be more flexible, reduce earnings volatility and increase predictability.
Strategic objectives
Shift to growth
Digital shift
Sustainability shift
Customer's first choice
Agile through cycle
Employer of choice