Purpose and strategic objectives
Our purpose
We make the shift – advancing the world through engineering
We are forward thinkers, driven by our passion to continuously innovate smarter solutions and enable important shifts.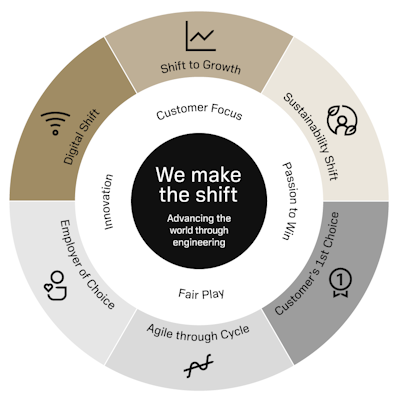 Strategic objectives
Sandvik will create value by focusing on six strategic areas. We have defined targets for 2025 in each of them to ensure transparency and follow-through.
Core values
Customer focus
We are agile, decentralized and make decisions close to customers.
Innovation
We are technology leaders, through innovation.
Fair play
We are ethical and compliant, dedicated to health, safety and sustainability.
Passion to win
We establish market leadership through empowered people, strong performance management and continuous improvements.