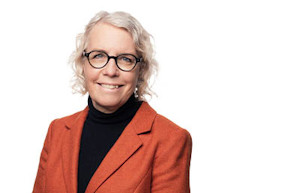 Åsa Thunman
Executive Vice President and General Counsel
Born 1969. Executive Vice President and General Counsel, Sandvik AB, since 2014.
Education and business experience
Master of Laws (LL.M), Sweden and the Netherlands. Various positions within Securitas 2009–2014, including General Counsel, Elekta AB 1999–2009, including General Counsel, and Lagerlöf & Leman law firm 1996–1999.
Current board assignments
Board member of the Swedish Association of Listed Companies (Aktiemarknadsbolagens förening).
Shareholding in Sandvik (own and closely related persons)
3,512