Develop with us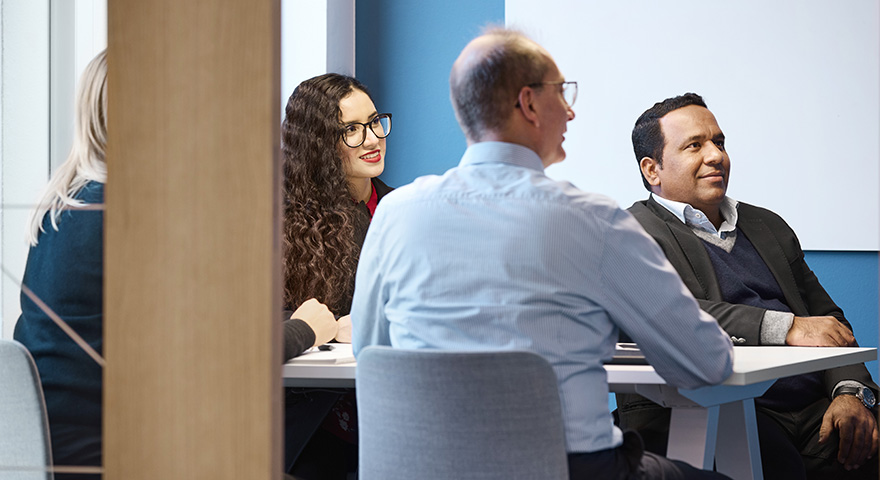 Sandvik is a global company with a large internal job market, offering innumerable opportunities for personal growth and career development.
Our development programs are at the heart of our human resource work. We work hard to quickly identify your talents and give you the right tools for reaching your full potential as early as possible. Such an approach will help you develop and take on new challenges.
Your individual development
When working at Sandvik you engage in regular dialogue with your manager who tracks your performance and helps plan your future development. We have an established process for talent and succession management that is implemented throughout our global organization.
Mentorship
Our mentorship programs are a proven and highly appreciated method for increasing knowledge and experience sharing and for strengthening the company's culture.
Development offer
There are numerous ways of developing both personally and professionally at Sandvik. Here are just a few:

Take on more challenging assignments with greater responsibility

Share creative ideas and have the courage to realize them

Participate in cross-functional projects

Get involved in on-the-job-training and job rotation

Participate in global training:


Leadership programs

Programs for high potential employees

Technical trainings
Project assignments
Our global organization provides the opportunity for you to participate in projects that focus on change management as well as gain a deeper knowledge within a certain area. These assignments may enable you to work across national, business area, unit or competence borders.