History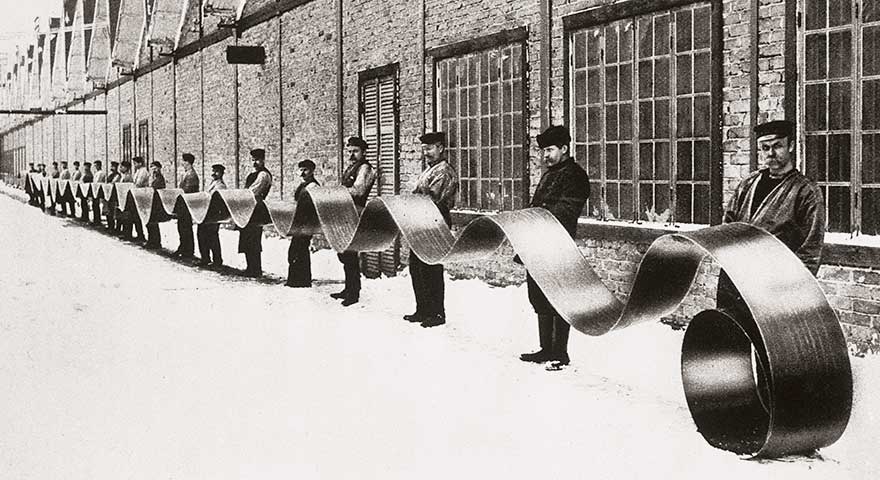 The company was founded in 1862 by Göran Fredrik Göransson, who was first in the world to succeed in using the Bessemer method for steel production on an industrial scale. At an early stage, operations focused on high quality and added value, investments in R&D, close contact with customers, and exports. This is a strategy that has remained unchanged through the years.
As early as the 1860s, the product range included drill steel for rock-drilling. The company's listing on the Stockholm Stock Exchange took place in 1901. The manufacturing of stainless steel began in 1921 and cemented carbide in 1942. Production of cemented-carbide tools began in the 1950s in Gimo, Sweden.
In 1972, the company name was changed to Sandvik AB, and in 1984, a new type of organization was introduced, with a parent company and separate business areas.
Development and growth
The company has continuously developed its offerings, including new technologies. In addition to organic growth, Sandvik's expansion has also involved a series of company acquisitions over the years.
View a list of acquisitions in the Investors section
In August 2022, the business area Sandvik Materials Technology became the standalone listed company Alleima.
Today, Sandvik's operations are concentrated on the following core areas:
Equipment and tools, service, digital solutions and sustainability-driving technologies for the mining and infrastructure industries, such as automated and electric mining equipment and eco-efficient rock processing
Cutting tools, tooling systems and digital solutions driving higher efficiency and automation in component manufacturing, as well as in-line metrology technologies, additive manufacturing services and metal powder
The founder of Sandvik

Göran Fredrik Göransson (1819–1900) was the oldest son in a shipping family. He got a strict but fair upbringing and learned at a very early age that all people are of equal value. In time, this was reflected in his manner of building and developing the company as well as the municipality around it.