About us
Sandvik is a global, high-tech engineering group providing solutions that enhance productivity, profitability and sustainability for the manufacturing, mining and infrastructure industries.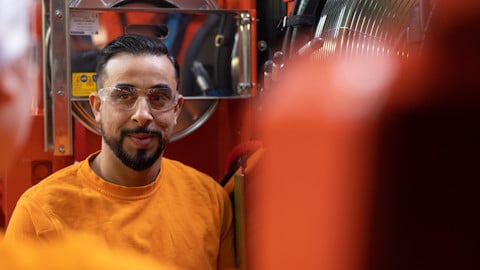 We make the shift – advancing the world through engineering
We are forward thinkers, driven by our passion to continuously innovate smarter solutions and enable important shifts.
Areas of expertise
Innovation and R&D
Innovation prizes
Digitalization
Sustainability
We have a unique contribution to make in helping to create a net zero, circular and regenerative world.
Key facts about Sandvik
Group Executive Management
Management team
Get to know the people who lead the Sandvik Group.