Our operations are based on extensive investments in research and development (R&D), customer insights and a deep knowledge of industrial processes and digital solutions. This combination has resulted in proven capabilities to enhance customer productivity, profitability and sustainability.
Areas of expertise
Having the right combination of academic qualifications and hands-on experience, we work closely with our customers to jointly discover ways of addressing their challenges. Our various collaborations with leading research centers and universities worldwide, contribute to new or further developed technologies for increased customer value.
Mining and rock technology

Specializing in technical solutions and service for the mining and infrastructure industries, we offer expertise within, for example, the following areas:

Rock drilling and rock cutting
Crushing and screening
Underground loading and hauling
Automation and digitalization technologies, including integrated software platforms for mine digitalization
Battery-electric technologies

Fint out more

Metal-cutting technology

Being the world's no. 1 supplier of cutting tools and tooling systems we have industry-leading achievements in the optimization of customers' machining operations. Our capabilities include expertise in areas like:

Machining operations like turning, milling and drilling
Cutting technologies
Tool-holding technologies
Digital manufacturing

Find out more

Materials technology

As a world-leading developer and manufacturer of advanced materials such as cemented carbide and super-hard materials as well as powder alloys, our core competencies include, for example:

Metallurgy and metallography
Material design and development
Material characterization and properties
Powder technologies, including printability
Surface coating technologies (CVD and PVD)
Tribology and wear of hard and super-hard materials

Select product page/website for more information

The operations covering tubular products, bar, strip and wire in special alloys are part of Alleima (formerly business area Sandvik Materials Technology) since August 31, 2022. Go to the Alleima website

Additive manufacturing technology

As a world-leader within materials technology, manufacturing- and post processing technologies, we have well-established competence across the value chain for additive manufacturing of metal components. We are also a market-leading provider of metal powder.

Select website for more information
Digitalization
Our innovations in digitalization creates optimized solutions to meet and exceed our customers' business needs.
We make the shift – advancing the world through engineering
We apply our expert minds and collaborative ways of working with customers and partners to build more resilient and stronger businesses.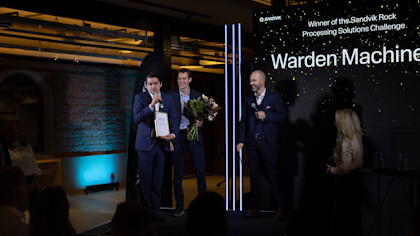 Digitalization,
Innovation,
People
Nov 23, 2023 1:24 PM CET
Startups rewarded
Talented digital innovators from around the world took up the challenge to develop concepts that make mining and manufacturing safer, smarter and more sustainable.
Startups rewarded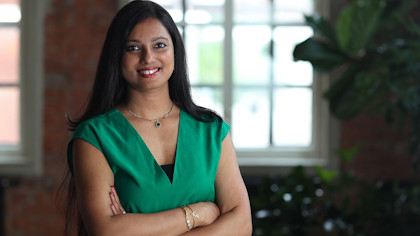 Digitalization,
People,
Innovation
Oct 30, 2023 8:53 AM CET
"It's more of a passion than a job"
As a young girl growing up in different cities in northern part of India, Garima Singh had her head in the stars – she wanted to be an astrophysicist. An introduction to computer programming at the age of 12 rocketed her into the digital world and eventually an international career.
"It's more of a passion than a job"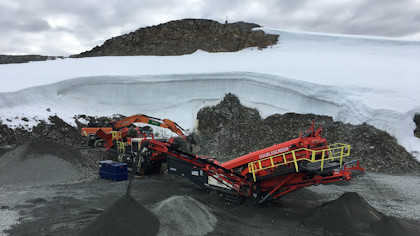 Innovation,
Sustainability
Oct 4, 2023 11:04 AM CET
Sandvik goes to the ends of the earth
Mobile crushing and screening solutions from Sandvik are being put to the test in one of the world's harshest environments.
Sandvik goes to the ends of the earth