In India, Sandvik Coromant has taken multiple steps to increase diversity and enable more female engineers in its workshops, particularly during night shifts. Sayali Patil, 20, is one of the pioneers taking advantage of the new safety measures in place that allow her to work nights.
Women working night shifts might not sound like big news, but in India it marks a significant change. In 1948 the country put into effect the Factories Act, which states that women factory workers can only work day shifts – between 6 am and 7 pm. This has been amended in recent years, as society has changed and the demand for gender equality has grown, and women have increasingly been allowed to work nights provided that the employer takes certain measures, mainly concerning safety.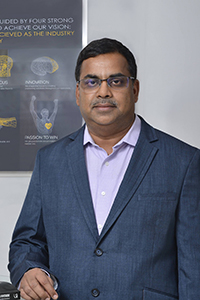 P Surendrakumar, site manager in Pune, IndiaThe regulatory changes, combined with new digital tools, have made it easier for companies to employ women to work night shifts, which in turn has opened up opportunities for a more diverse workforce. Sandvik has welcomed these changes. "More equal opportunities are of great benefit for us as a company," says Kiran Acharya, managing director at Sandvik Coromant in Pune. "A mixed-gender workforce brings in new perspectives on creativity, innovation and problem solving."
New generation of women
Sandvik has run its operations in Pune since 1960. To date about 6 percent of the staff is female, but most of them have traditional desk jobs in finance, sales support, HR and IT. However, that is changing. "The new generation of women are moving away from the traditional parental and cultural constraints," Acharya says. "The millennials have a new mobility, and we see more women studying engineering, which is very positive."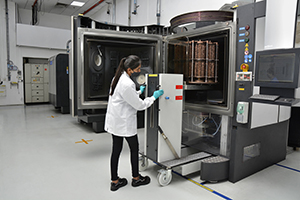 When Sayali Patil started as a trainee at Sandvik in December 2020, she was one of 17 women employed at the same time. The number is important. To comply with the regulations for shift work there must always be at least ten women working at the same time. P Surendrakumar, site manager in Pune, is one of the driving forces behind this shift toward shifts. He explains that the company has long wanted to increase diversity in the manufacturing area. To take that first big step, though, there had to be a situation in which a larger number of women could be employed at the same time. "With higher volumes coming up in January 2021 we finally got the opportunity and we had to work fast not to miss it," says Surendrakumar. "We had plenty of good candidates, and now we have the basic number required so we can easily add on more female workers."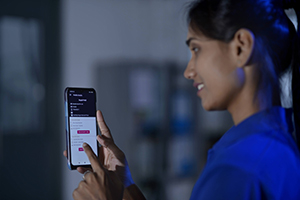 Sayali Patil started as a trainee at Sandvik in December 2020, as one of 17 women employed at the same time.
Safety app
To comply with the regulations for shift work there needs to be female supervision as well as female security present on site. If work finishes after 7 pm or starts before 6 am, the employer must organize transportation to and from work. When Patil and her female colleagues finish their shift at 11 pm they are picked up by a specially hired bus, equipped with GPS as well as CCTV camera. As an extra precaution the bus is trailed by a security guard that follows the women to the door to make sure they are dropped off safely at home. "I also have an app on my phone where I register that I am at home, which makes me feel safe, and that is very important," says Patil, who shares an apartment with some of her new friends from work.
Patil earned a diploma in mechanical engineering at a technical institute in Satara, about 100 kilometres south of Pune. She sees her internship at Sandvik as a great opportunity to develop her skills and career path. "I really love working here," she says. "I like the work culture where everyone is treated the same. As a trainee I am also part of a cross-functional team where we focus a lot on problem solving. I like that too."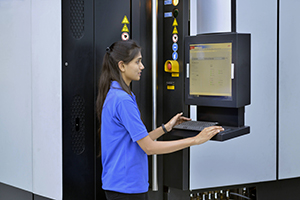 Patil says the most challenging aspect of her work is learning new machines, as every machine is different, but her colleagues are well used to apprentices and offer good help and supervision. And Patil is keen to improve her skills and grow into a more senior position over time. This is good news as the corporate target within Sandvik is to achieve a ratio of 25 percent female managers by the end of 2025.
Equal opportunities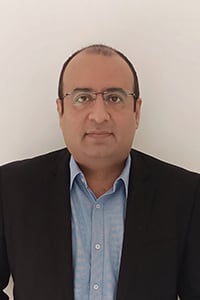 Amurt Betole, HR country coordinator"Our ambition is to add employees who can climb the ladder," says Amurt Betole, HR country coordinator. "Working shifts allows our trainees to get the full experience of every part of the manufacturing process, and it is important to offer everyone the same opportunities."
The diversity initiative in Pune has generated a lot of interest. Other units have already seen the benefits, and Betole predicts that several of the company's seven other production units in India will soon follow.