Kitty Yu's career – from a Cantonese pop music duo to law school to a global career in corporate transactions – brings diverse experience to her new position as Head of Group M&A at Sandvik. "The corporate culture was an important reason why I joined," she says.
Sandvik's Shift to Growth strategy is reflected in skyrocketing activity in mergers and acquisitions (M&A). In 2021 alone, 14 additions combined to strengthen the offering across the customers' value chains. Kitty Yu, Head of Group M&A as of January 1, is responsible for sharing best practices in the organization to facilitate successful acquisitions.
"Group M&A serves as a knowledge hub, ensuring that the knowledge and experience from M&A is retained and spread among the business areas," Yu says. "The goal is to conduct M&A in a quicker and better way by not having to start from scratch every time."
In her past organizations, Yu says, she was responsible for end-to-end deal execution; her primary role in her new position is more as a trusted sounding board for her colleagues within Sandvik, facilitating communication among various stakeholders to get the deals through. "We are a decentralized organization and the deals are often conducted at a business area/divisional level, where the deepest insight lies," she says. "But the business areas and divisions don't always have the opportunity to share the lessons learned. That's where we come in."
In practice, the knowledge sharing takes place in meetings and by systematic documentation. Learning from past mistakes, while relishing successes, is important to Yu. "We can always ask ourselves what we could have done better in order to improve ourselves for the craft of M&A deal making," she says, "but at the same time we should not forget the good things we have achieved and hopefully replicate that success in other deals."
The company is trusting that its employees will have the self-discipline to get the work done
While much effort goes into the transaction phase of an acquisition, what happens afterward is equally, if not more, important, Yu says, and more work could be done in this respect. "There is a lot of focus on operations and financials, the obvious areas," she says. "We could also work more on the culture. For instance, for a family-owned organization, becoming part of a big corporation can be quite intimidating and a bit of a culture shock. It's important that we listen and get to know what they need to grow their business – make them see why they might be better off as part of a big company and help them realize it those advantages. There are so many learning opportunities in Sandvik and prospects to go further with us but at the same time retain the uniqueness of the acquired business."
Importance of decentralization
Yu herself is a champion of decentralization and diversity, which she feels are two hallmarks of Sandvik. "The diversity of talent and backgrounds offers many dimensions to the business," she says, "and our being open to new ways of doing things makes the M&A process better. Decentralization helps us embrace differences."
It comes as no surprise, then, that the diversity of Sandvik is what Yu likes best about her new job. "It's the diversity of challenges as well as the diversity in cultures and corporate backgrounds," she explains. "I love to absorb new ideas on how to do things. Encountering different ideas and thoughts is so exciting."
It's also about listening to a choir of voices, in order to understand the individual tunes
Yu says Sandvik's corporate culture was an important reason for joining Sandvik, her third Swedish employer besides Electrolux and Assa Abloy. "To me, the difference boils down to two things: they really trust you to get the work done, at the same time they are really committed and driven. It seems to be embedded into Swedish corporate culture."
In addition, Yu says, she appreciates that Sandvik truly respects the work/life balance: "As a working mother with two kids, I feel there are not many companies still at this age that fully understand the challenges in juggling family and career. I tend to work many hours in all my jobs, but Swedish companies, in general, seem to care more about employee well-being and recognize that employees have a life outside work. I don't need to apologize for taking my cat to the vet or picking up the kids from school. The company is trusting that its employees will have the self-discipline to get the work done. And Sandvik has been trying to address the well-being issue by providing helpful workshops and advice, which I truly appreciate. It makes me feel we are valued as human beings, not just as workers."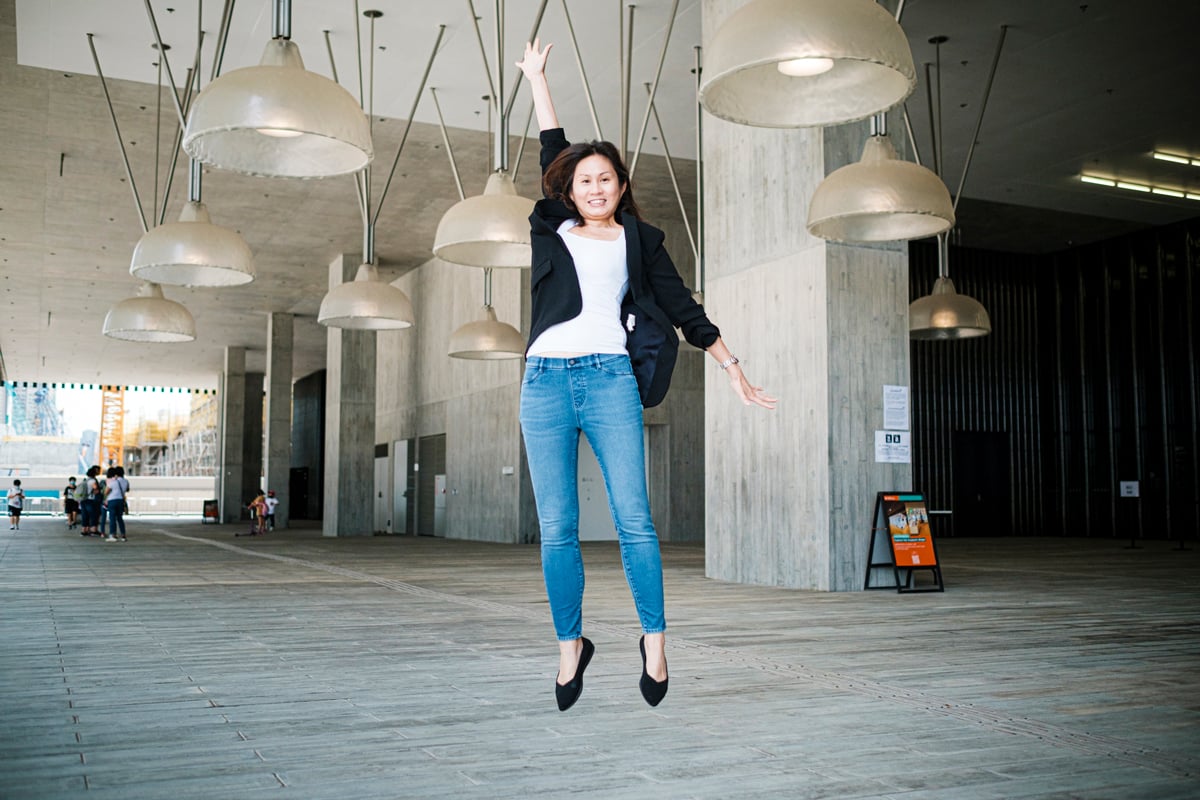 Edgy ideas
In the early 2000s, Yu's sights were on a career in music, as a songwriter and as part of the Cantopop duo YLK Organization. She has left the entertainment scene but says she still draws on her stage experiences. "Music is a people business," Yu says. "It taught me how to be creative and how to stand in front of an audience. I am very comfortable presenting edgy ideas in a corporate setting too."
Will Sandvik M&A meetings feature singalong PowerPoint presentations in the future? "I doubt that," she says and laughs. "There are limits to the edginess, but it's all about communication and reaching an audience."
It's also about listening to a choir of voices, she says, in order to understand the individual tunes. "While execution is important," Yu says, "listening and anchoring different voices of the company before execution is even more important to success."
YLK Organization was a Hong Kong Cantopop duo comprising Kitty Yu and Chan Fai Young. They recorded under Hong Kong label People Mountain People Sea, releasing two albums: YLK Organization (1997) and Happiness (2000). The duo received awards in both Hong Kong and Canada.
Kitty Yu
Title: Head of Group M&A at Sandvik.
Based in: Hong Kong. Will be relocating to Stockholm in July 2022.
Education: Law degree from University of Southern California in Los Angeles.
Family: Husband, a 7-year son and a 12-year daughter, and a white Turkish Angora cat.