What happens when you ask a group of teenagers to design, build and race a model race car powered solely by an 18V cordless drill? A career in industrial engineering, of course!
The first Formula Sandvik model car race got underway at the Sandvik Center of Excellence in Ballygawley on Northern Ireland. This lively, limited-budget reengineering exercise (and cut-throat competition) pitted seven teams, made up of 15 to 17 year olds from local secondary schools, against one another.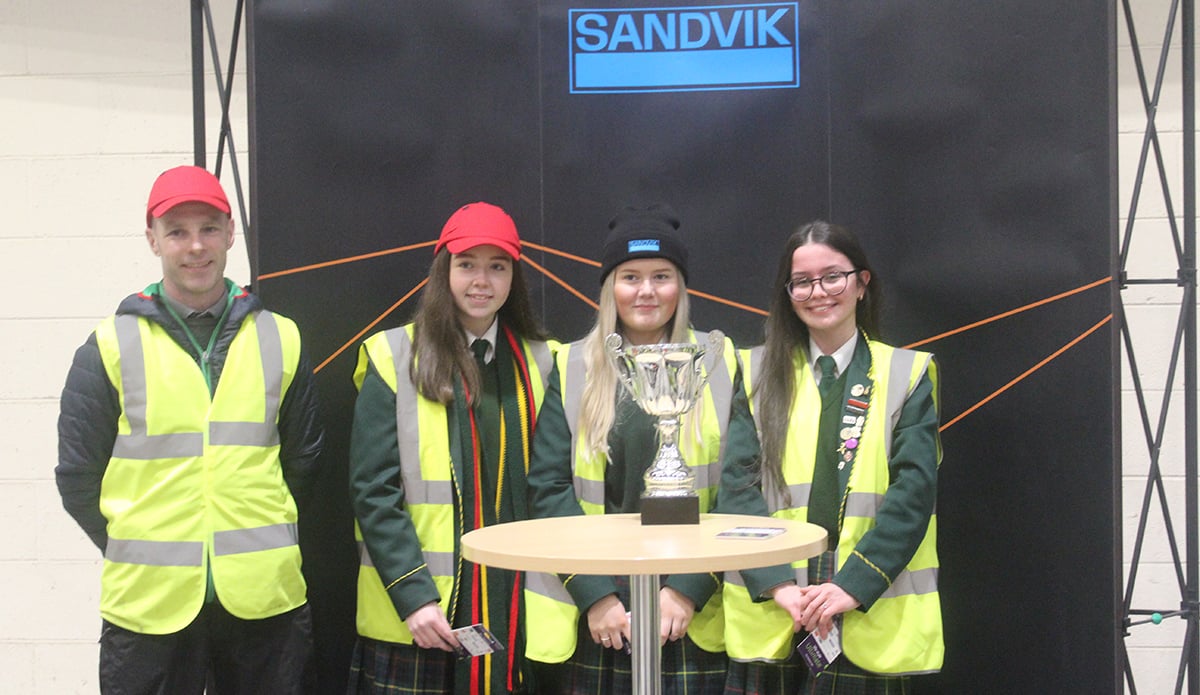 A new generation of industrial engineers?
The aim for Sandvik was to encourage young students to pursue STEM (science, technology, engineering and mathematics) careers and foster an understanding of engineering, and to include diversity and inclusion.
Community involvement
"Young talent is invaluable to any business. Having our local schools involved, creates the opportunity for young people to discover career opportunities that we are fortunate to have within our local community. " says Amy Conway, Marketing Coordinator, Sandvik Rock Processing Solutions, Mobile Crushers and Screens in Northern Ireland.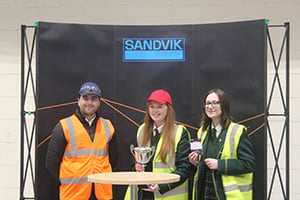 "The aim of Formula Sandvik is to encourage more young people to understand the opportunities of a STEM-based career," she says. "This competition is an important part of our ongoing community engagement. Prizes were awarded to schools and individual students, which included entry to the Sandvik Annual Academy, a summer placement opportunity that offers hands-on experience in our manufacturing Center of Excellence. This allows young people to gain real-world experience whilst also providing a different insight and perspective into Sandvik mobile crushing and screening."
At the Formula Sandvik day, each team had three attempts to race their individually designed power-drill race cars against the others for the best times, all under the mentorship of a dedicated Sandvik employee. Besides the chronograph, the teams were also judged by a Sandvik judging panel according to other criteria, including creative innovation, engineering capabilities, project management skills, use of sustainable materials and safety – all daily considerations for real-life Sandvik employees.
Sustainable materials
First and second prizes were scooped up by two different teams from St. Catherine's College Armagh. The teams' cordless power drill-enabled race cars outperformed the other entries in terms of design, speed and use of sustainable materials.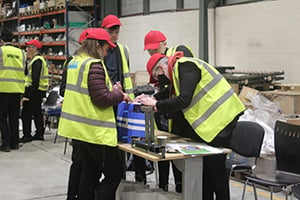 "Formula Sandvik provided our students with a new way of thinking and creative ways to repurpose products," says Damian Mullan, a technology teacher at the college "From concept stage to execution, both teams developed their ideas and the race cars evolved. It was a brilliant initiative, with helpful mentors from Sandvik."
Patrick Forrest, Research & Development Director at Sandvik, notes, "This competition proved successful in developing interest in STEM subjects. We were blown away by the level of creativity and innovation that each school brought on the day, highlighting the local engineering talent. We look forward to hosting many more Formula Sandvik events in the future."