What happens when you combine one of the world's most popular toys with modern robotics and computer programming? For thousands of children around the world, it's a mix that introduces them to the wonders of engineering. Hence the FIRST LEGO League ­– a gateway to STEM learning that helps kids use their imagination to solve real-world problems.
For decades, the unlimited possibilities of Lego bricks have sparked the imagination of millions of children around the world — many of which went on to pursue careers in engineering. One of them is Karin Bååthe, who is now Vice President of Strategy and Business Development at Sandvik Mining and Rock Solutions.
"I've always loved building Lego, and that definitely planted a seed," said Bååthe. "Being able to follow a blueprint to create things like trains and digging machines, it made me want to study to become an engineer and work with real machines."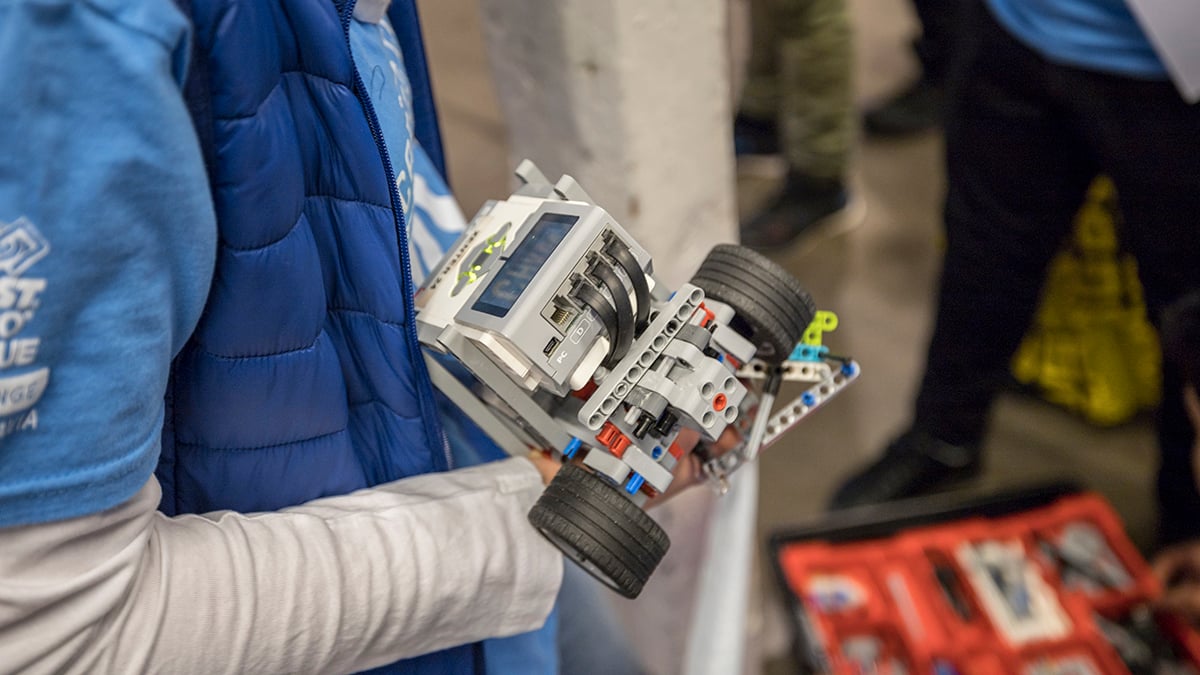 These days, the Danish toy maker is combining its old-school plastic bricks with modern robot programming to help create the engineers of tomorrow.
At the forefront of that effort is the First Lego League (FLL). Open to children from the ages of 4-16, the global competition encourages young students to work in teams to "focus on the fundamentals of engineering as they explore real-world problems" by building models using advanced Lego sets.
Learn the basics of engineering
The competition was created in 1998 in collaboration with FIRST, a non-profit robotics community, and has exploded in popularity in recent years as kids seize the opportunity to learn the basics of coding and engineering in a way that's fun.
And if you take a look at the creations produced by FLL participants, it quickly becomes clear that they aren't putting together the Lego projects that most of us grew up with. The most advanced challenges involve building futuristic-looking robots that can roll across a specially designed game mat and use their motors, sensors and preprogrammed instructions to carry out a set of tasks within a certain time limit.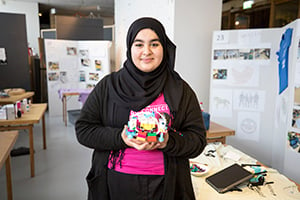 The theme for the current edition of FLL is "Cargo Connect" where the Lego robots have to tackle logistical challenges for transport and cargo on an airport-themed course.
Regional tournaments started in November 2021, including one at the Museum of Technology in Stockholm, where Sandvik was one of the sponsors. The best teams from around the world will advance to a global final later this year.
The real purpose of the competition, of course, is to get the kids more interested in using science and technology to come up with creative solutions – and hopefully go on to pursue a STEM education.
Positive side effects
For many, that's always been one of the lasting "side effects" of playing with Lego.
Just ask Karin Bååthe, Sandvik long-time Lego enthusiast. She was introduced to Lego in the more old-fashioned way — through an older sibling at home — but it left a lasting impression that steered her toward a career in engineering.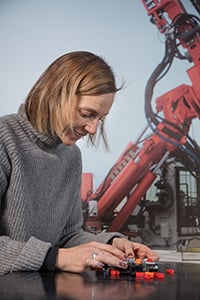 Karin Bååthe
"When you build Lego, you learn to create something physical out of the abstract. And you're always taking tiny steps toward the final solution. And when you're studying to become an engineer, you use the same approach. It also teaches you to read a blueprint in 3D, to understand how to twist and turn things in order to merge them into a physical product. You really develop that visual sense when you're sitting there twisting and turning your Lego bricks. And that gives you a great advantage when you're studying to become an engineer."
For Karin Bååthe, the most advanced Lego project she built as a kid was a train set that ran on an electric track, but she can see how the expanded possibilities of Lego today would be inspiring to youthful creators.
"I have friends with children around the ages of 10-15," she says, " and they're building Lego sets with real computer programming. It's become a gateway to learning how to build robots and seeing how you can control them. So I think Lego has managed to modernize itself and adapt to today's technology without losing its basic idea of using your imagination to build whatever you want."
First Lego League
The FIRST LEGO League was created in 1998 with the aim of combining robotics with traditional Lego. Since its inception its goal has been to help children "grow their critical thinking, coding, and design skills through hands-on STEM learning and robotics."
The global competition is divided into three divisions:
DISCOVER: For ages 4 to 6, where larger Duplo bricks are used.
EXPLORE: For ages 6 to10, where basic programming and robotics are introduced through Lego Education WeDo 2.0.
CHALLENGE: For ages 9 to16, where teams build and program a robot to carry out certain tasks.