Female engineers are building a smarter world
Global Technical Support Specialist Irantzu Sacristán Pérez is fulfilling her dream of making the world a smarter place, one crazy idea at a time.
Growing up near Bilbao, Spain, Irantzu Sacristán Pérez had big ideas and even bigger dreams — which drew her towards a career in engineering.
"What first attracted me to engineering was the opportunity to make the world a smarter place," Sacristán Pérez says. "I liked the idea of applying technical knowledge and science, which often seem very uniform and rigid, to make 'crazy' ideas come true."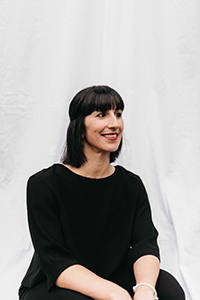 Female engineer Irantzu Sacristán Pérez feels that a we all need to encourage more girls to get into STEM work.
An energetic university professor made Sacristán Pérez think seriously about becoming an engineer, whose enthusiasm she attributes to fueling her own passion.
Educators are key
"The lessons I experienced during my studies were simply amazing," she says. "After each one I just wanted to learn more and more. I believe that educators are key to motivating and generating passion and curiosity among young people, not only at the university level but from a young age."
It was at university that Sacristán Pérez also first heard of Sandvik. Most of the tools and learning materials used during her machining courses were developed and provided by Sandvik. "It was impressive to see how much effort Sandvik as a company puts into creating and sharing knowledge," says Sacristán Pérez.
Her interest peaked, she applied for and received a PhD grant in metal cutting in collaboration with Sandvik. For Sacristán Pérez it was a dream come true. Later, she earned an opportunity to do an internship at Sandviken, headquarters for Sandvik Coromant.
"Everyone made such a great impression on me at that time," she says. "And going from the university life with the constant pursuit of funding to having great R&D and workshops at your disposal was really amazing. I see that Sandvik really celebrates people and helps them develop professionally and personally."
Working on a global team
Sacristán Pérez joined Sandvik Coromant in 2016 as Senior Grade Development Engineer, being part of the team responsible for successfully bring to market the world-class steel turning grades GC4415 and GC4425. As of June 2021, Sacristán Pérez started work as Global Technical Support Specialist, providing the company's trademark service to customers with technical questions about our products.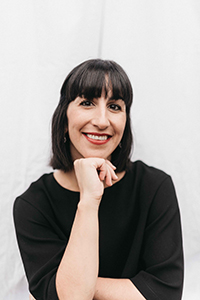 "What I love about my new role is the opportunity to work on a global team," she says, "in which men and women from many different backgrounds align their effort, knowledge and expertise to offer the customers top-notch technical support, using our differences to strengthen the team and keep the customer in focus.
"Still, disparities in the workforce exist. According to a UNESCO report, the percentage of female science and engineering researchers and personnel in R&D globally was about 30 percent in 2020. Sacristán Pérez is honest about some hurdles she has faced in her own career.
"I must admit that working as a young female engineer in the manufacturing world is not easy," she says. "Even though prevalence of female engineers has increased, it's still rare to see a fellow woman in a workshop in many countries. A common feeling is that women have to work harder to prove themselves, which can be draining — especially when you feel outnumbered.
"I like challenges, so I personally turned this reality into a source of energy for me, to show the world how much value women can bring to engineering roles. I believe and support diversity in all senses and increasing the presence of women in STEM jobs is part of this."
Female engineers encouraging each other
The facts speak for themselves — the engineering industry must do more to encourage women into the field. According to Sacristán Pérez, it is everyone's responsibility to contribute to this change: "It is not only a change within the industry that we need to drive, but a change in society, in understanding each other better. This requires effort from everyone: parents who do not support their girls to pursue engineering careers; educators who do not spark interest in technical subjects for young women; job recruiters who do not give women the opportunity to perform in specific positions, and so on."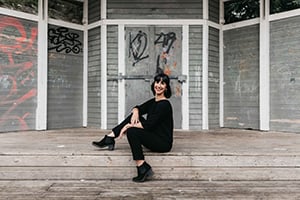 Sacristán Pérez believes that sharing the stories of female engineers who have overcome hurdles and developed true industry innovations is one way to motivate the next generation of engineering heroes. "I am more than happy to do my best by sharing my own story if this will inspire other women to follow their dreams, as I did," she says.
Name: Irantzu Sacristán Pérez
Age: 35 years old
Family: Married and mother to a one-year-old girl
Education: Ph.D. on Machinability of Titanium Alloys from Mondragon University, Spain, and M.S. Industrial Engineering in Materials Science
Location: Kista Office, Stockholm
Title: Global Technical Support Specialist
Hobbies: Spending quality time with friends and family, traveling, outdoors sport activities and teaching Zumba classes together with her husband and daughter.