What is the best way to grow talent, and offer students training and career opportunities? According to Sandvik in Northern Ireland, an apprenticeship program. Meet 18-year old participant Nathan Prentice, who already has a foot inside the industry door.
When Nathan Prentice gets his bachelor's degree in mechanical and manufacturing engineering, a major part of his education will have come through the hands-on training he received at Sandvik Mobile Crushing and Screening's production facility in Ballygawley in County Tyrone, Northern Ireland. It's true he's had to add an extra year onto his degree course at Ulster University, where he currently does the academic part of his studies, but for Prentice it's worth it.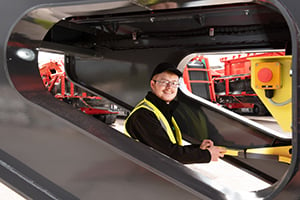 Apprentice Nathan Prentice
"When I graduate I'll have a great head start in my career," he says. "I've learned things through my apprenticeship that you don't pick up through studies, like people skills and time management, which have helped me grow as a person."
Attracting the right talent
The production site in Ballygawley is the Center of Excellence for the company's mobile crushers and screening facilities. It is also the Sandvik base for R&D in the field, as well as the global aftermarket supply for its customers – generally quarries, mines and recycling operations.
"We pride ourselves on being industry-leading in these products," says Alana Hopper, HR Generalist at Sandvik, responsible for the apprentice program. "It's a competitive market, particularly in this area, so we are strategically investing in apprentice programs, which have proved to be a great asset in attracting the right talent."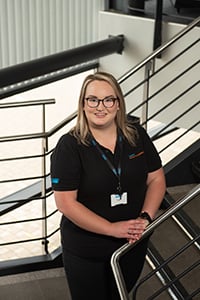 Alana Hopper, HR Generalist
There is a reason why a major part of the world's rock-processing equipment originates in County Tyrone. It was here in the 1950s that a local man, John Finlay, developed the concept of screens to separate different sizes of rocks and stones. Since then the area has grown into a global manufacturing hub for the industry – or, as Prentice says, "it's the Silicon Valley for mobile crushing and screening equipment."
Prentice recalls that when he finished secondary school at age 18, he didn't know what career to pursue. "I didn't want to spend thousands of pounds on tuition fees, only to discover that engineering wasn't for me," he says. "The apprenticeship gave me an insight into what roles an education in engineering could offer, and I got a taste for it. I started out with a 'higher level apprenticeship' through South West College and progressed to a part-time bachelor's degree course with Ulster University.
Earn while you learn
"One main attraction was obviously that you could 'earn while you learn,'" he says. "Sandvik pays me for the work I do and funds my course. When I have finished my studies I will have zero debt for tuition fees, and I will already have a foot in the door and a chance to work my way up the ladder."
South West College offers various types of apprenticeships, collaborating with many schools and businesses in the area to support learning and skills development in the industry. For Prentice, Sandvik, with its global name, was his first choice, and it has proved to be a good one. He says he was particularly impressed with the responsibility given him.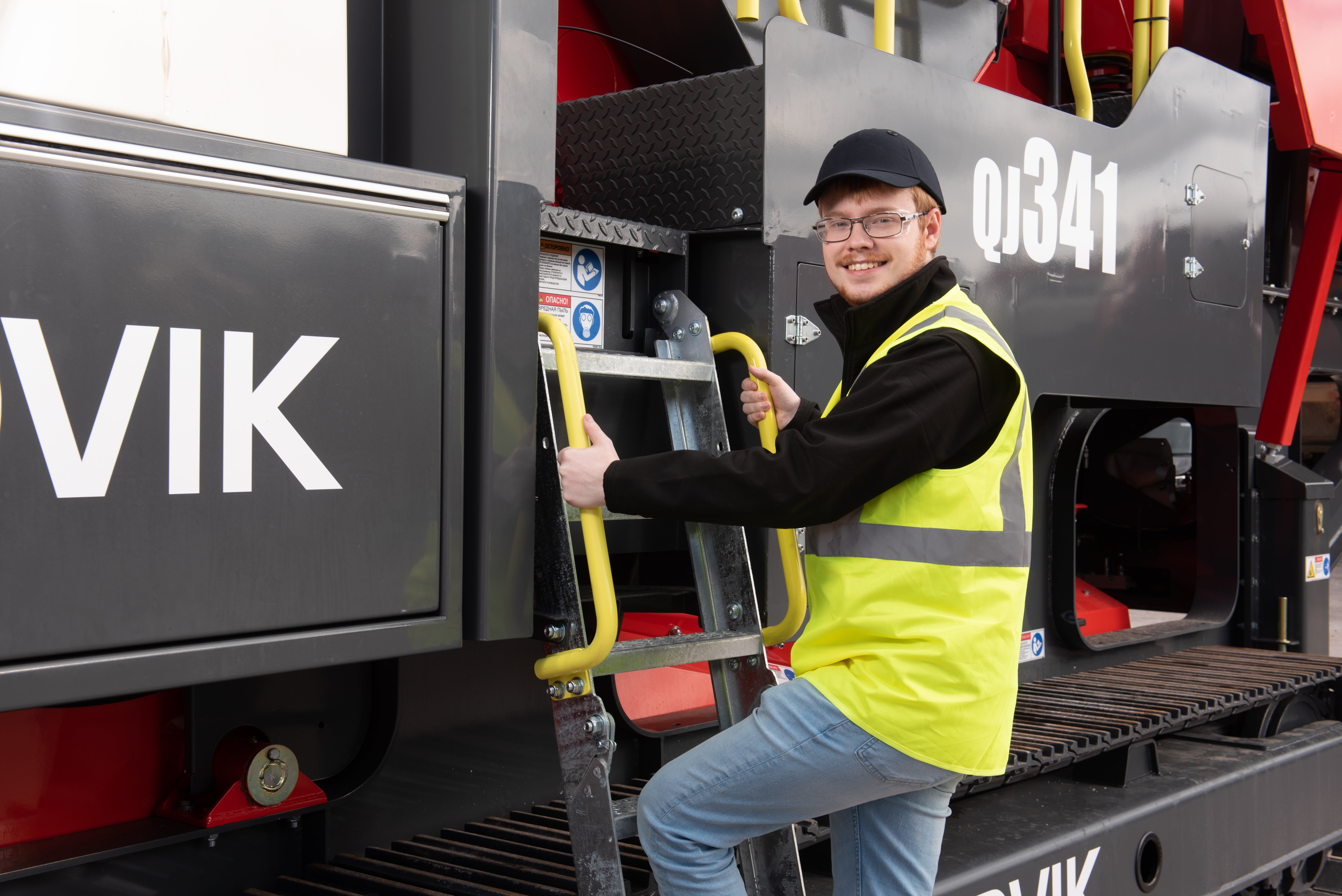 "For the last two years I have been in the quality department, checking machines before they are shipped off to the customers," he says. "That literally means inspecting every bolt and inch of paint, a job I was confident in doing, due to the great training provided."
Like all apprentices at Sandvik in Ballygawley, Prentice started off with six months of rotation to get an insight into all parts of the business. He then moved on to spend more time in specific departments, which in his case started at the quality department. During his apprenticeship, three and a half days a week were spent at Sandvik, and the remainder of the week was spent at college.
Hopper says that Sandvik has gradually invested more in its apprenticeship programs over the past six years, and it has paid off. "Apprenticeships are important to us," she says. "The apprentices are innovators and bring in new ways of thinking and new approaches to business, and they promote diversity and inclusion. We are delighted to have female apprentices in engineering, in a range of apprenticeship levels."
Today the facility also offers an apprenticeship in business support with a focus on procurement, the first of its kind in Northern Ireland, alongside the continuing promotion of the existing traditional manufacturing apprenticeships.
"Most apprentices are with us for a minimum of two years," Hopper says. "And if they, like Nathan, do the part-time degree program and progress to a bachelor's, they remain with us for those years of study. All apprentices who have completed their qualifications with the company have been retained with positions in the organization and continue to be valued members of Sandvik."