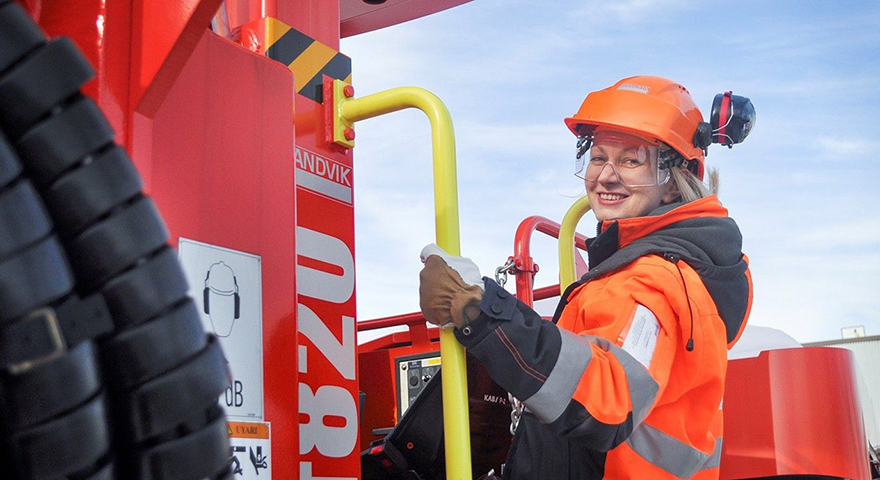 Päivi Kautiainen
Why is having more women working in the engineering and mining industry a business advantage? We talked to two Sandvik managers recently awarded for their work with diversity and inclusion – Päivi Kautiainen and Nadine Crauwels – to find out.
Sandvik operates in areas traditionally dominated by men, such as engineering, manufacturing and mining. Increasing the number of women in leading position is high on the agenda since a diverse workplace has been shown to affect a company's bottom line and improve its ability to attract and retain talent. According to the Diversity Matters report by McKinsey & Company, companies in the top quartile for gender diversity are 15 percent more likely to have financial returns above their respective national industry medians.
Within the mining industry about 16 percent of the employees are women, and only one in 20 companies are led by women. "The mining industry is thousands of years old, and up till recently it has been very labor intensive, which means that only men have worked there," says Päivi Kautiainen, Director Engineering Services at Sandvik Mining and Rock Technology.
Rapidly changing business
Kautiainen, who was recently awarded the internal Diamond award in recognition of her inclusive leadership, explains that a new set of skills is needed as the mining industry evolves and companies turn to automation, data analytics, connectivity and digitization. "Mining is changing rapidly," she says. "It's now a global business that heavily relies on technology."
Read more: Diversity and Inclusion – a business advantage
"We want to have the right people in the right roles," Kautiainen says, "and we value skilled and motivated people. It would be crazy to look for them in only half of the population. We need bright minds with different perspectives, so we promote diverse teams. Diverse teams make us more innovative. We can better think outside the box, and we can better keep up with the fast pace in a competitive business environment."
Equal career opportunities
At Sandvik, the number of female managers within mining increased from 12 percent to 18 percent between 2015 and 2019. "I think it's significant," Kautiainen says, "but I also think that we could do better. Seeing females in top-level positions provides a pretty good example for students as they choose their professions. It's good to show that Sandvik offers equal career opportunities. It's about finding the right person for the role."
One way is to be careful with the criteria for a role. If you say that an applicant must have 20 years of experience in the mining industry "You automatically exclude a lot of the people you'd like applications from," she says.
At business area segment Sandvik Machining Solutions, the reasoning is the same. Crucial attention is given to details in the recruitment process, where even the smallest changes in words and phrases can make a difference in ensuring that job vacancies attract a varied group of applicants. Performance in areas such as gender balance, with quarterly measurement of new hires, gives an ongoing picture of the progress being made. Nadine Crauwels, Sandvik Machining Solutions President, was recently inducted into the Women in Manufacturing Hall of Fame, and she says it can be tough for women to join a male-dominated sector, and impressions are formed early on.
Engage at young age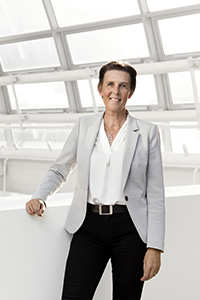 Nadine Crauwels, Sandvik Machining Solutions President"I think we need to engage with students at a younger age than we usually do," she says. "They often make up their minds as early as 14 or 15 years old. It is our responsibility to support them by creating an open-minded approach and showing them all possible options without building barriers. By doing that, we can make them aware of the purpose and human progress that can be achieved."
The Sandvik graduate scheme attracts a high percentage of young women from around the world, and Sandvik supports and promotes several initiatives, including both the Female Leader Engineer and Women in Manufacturing awards, but, says Crauwels, managing a diverse and inclusive workplace is no walk in the park. "Diversity in a team is actually quite tough," she says. "It's easier when everyone is alike, thinks alike and acts alike. The thing is that we need diversity to progress. We all need to acknowledge the power of difference and let other views and angles come across. That's when the desired results come."
Sandvik-supported initiatives
Female Leader Engineer
Female Leader Engineer is an initiative that encourages newly graduated women in Sweden to meet and learn from their peers. The scheme creates awareness about gender issues and challenges long-held structural expectations of women in their careers. It also makes it easier for young women to make connections and share their experiences of working in what have traditionally always been male-dominated sectors.
Sandvik wants to provide female engineer students with a broad and non-stereotypical view on leadership and introduce all young people to the possibility of pursuing a career in the industry.
Women in Manufacturing
Women in Manufacturing (WiM) s the only national trade association dedicated to providing year-round support to women who have chosen a career in the manufacturing industry. At present, more than 5,300 individual members representing nearly 1,000 manufacturing companies have joined our growing ranks of industry professionals. WiM encompasses manufacturers of all types and welcomes individuals from every job function.
Sandvik supports Women in Manufacturing as a corporate member and as a Founding Sponsor to the WiM Education Foundation.