Olof Faxander attended the Opening Bell Ceremony at NASDAQ in New York
Yesterday Sandvik's President and CEO Olof Faxander opened the NASDAQ Stock exchange, attending the opening bell ceremony.
Accompanying Olof was Sandvik's CFO Emil Nilsson together with Sandvik Investor Relations as well as employees from Sandvik in the US. The event marked the beginning of Sandvik's Road show to meet with investors in the US. To view the opening bell ceremony, please click on the link (WMV, ) (Windows media player required).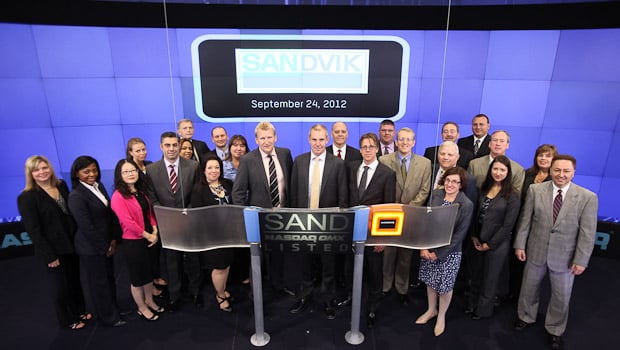 © 2012, The NASDAQ OMX Group, Inc.