Sandvik tools enter the digital age
By combining tools with digital processes, Sandvik can offer customers more efficient and sustainable manufacturing solutions.
Over the past few years, Sandvik has been adding software and digital solution capabilities to its tool offering through various acquisitions. By applying digital solutions before, during and after physical production, component manufacturers can step into the world of smart manufacturing and reach new levels of efficiency and sustainability.
We want to simplify for our customers by digitalizing and sharing our knowhow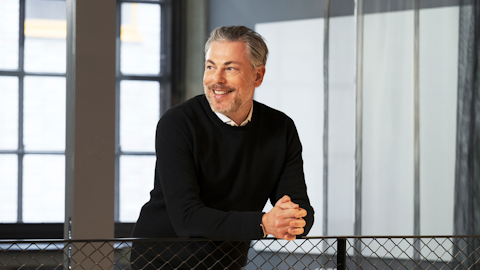 "Sandvik offers solutions that help our customers future-proof their operations and increase the level of automation by leveraging the combination of our unique physical and digital strengths. We want to simplify for our customers by digitalizing and sharing our knowhow," says Magnus Malmström, CTO at Sandvik Manufacturing Solutions.
Tobias Unosson, Product Manager at Sandvik Coromant, says the manufacturing sector is undergoing a transformation brought on by the marriage of digital and physical. "Today's software and solutions are sophisticated enough to radically transform the metalworking world. Selecting tools and methods with the help of data results in lower costs, less waste, higher quality and lower energy use."
Digitally enhanced decision making
Digitally enhanced decision making can make a huge difference when selecting tools. Using the right tools and methods in the right order reduces machine wear and saves resources. "The CoroPlus® Tool Library from Sandvik Coromant facilitates automation, increases efficiency and simplifies the process of selecting the right tools for the job," says Malmström. "Tool data, ready-to-use toolpaths and machining instructions are updated in real time from the cloud, enabling companies to utilize it directly in the Sandvik brands' CAM software to boost productivity and become more sustainable."
As Sandvik Coromant alone offers some 60,000 tools that each may be used in different ways, digital assistance certainly helps, particularly for less experienced machine operators. "Finding skilled and experienced staff is becoming a growing challenge for many of our customers. That's why Sandvik is seeking to reshape the industry by simplifying manufacturing. Digitalized tools are embedded with capabilities that used to exist only inside the heads of the operators," says Unosson.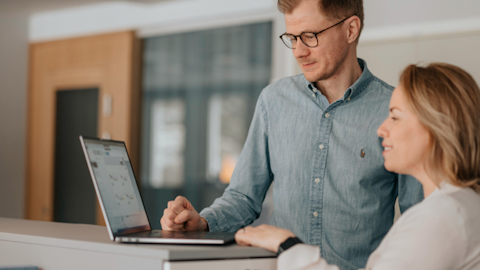 Sandvik is seeking to reshape the industry by simplifying manufacturing
Sandvik offers an agnostic approach, meaning hardware from other vendors is also available as digital twins. The flow of data between different production stages – from design and production planning to manufacturing and verification – is key to digital manufacturing. Externally, the sharing of data paves the way for more sustainable manufacturing by enabling end-to-end visibility and traceability throughout the supply chain.
End users visibility
This offers end users better visibility into the environmental and social impact of the products they produce or consume. "This transparency can empower customers to make more informed purchasing decisions based on sustainability criteria, driving demand for sustainable products and encouraging manufacturers to adopt sustainable practices. Furthermore, it enables a circular economy," says Malmström.
For the workshop, the flow of data adds spin-off bonus effects such as information on how the choice of tools affects performance when different raw materials are used. "Tooling and performance data fed into the CNC machine can also help prevent collisions and damage to sensitive components," says Unosson.
A common digital interface with all the necessary digital and physical tools is just a click away
The Sandvik Manufacturing Solutions business area segment is home to several providers of digital solutions and software covering the entire manufacturing value chain. They are fully integrated with the hardware offered by Sandvik Machining Solutions. CAD/CAM suppliers MasterCam, Cimatron and GibbsCAM, for example, were integrated with the CoroPlus Tool Library this year. "A common digital interface with all the necessary digital and physical tools is just a click away," says Malmström, adding: "Proven tool paths embedded in Sandvik CAM software combine the physical and digital to offer end users a simple way to obtain optimal productivity, tool life and process security."
Another huge benefit of digital tools is that the manufacturing of components may be simulated in advance, to reach at an optimal machining setup. The Vericut® software ensures each and every component meets CAD requirements to a fault by calibration. "Vericut software, with the proper tooling data from CoroPlus, enables increasing optimization of production processes," says Unosson.
Digital transformation
Sandvik digital manufacturing solutions are as useful for mass manufacturing of standard production items with continuous optimizations and refinements – as they are for making innovative, first-ever components in small batches.
Physical workshops will change as a result of the digital transformation, Unosson adds. "Machines will require less human interaction and more employees will focus on data analytics and process optimization. Connected tools and machines will enable a new level of digital support."
Sandvik has been in business for more than 160 years and in the tooling business for over 80 years. Adding new digital services provided by the company's newly acquired software companies has generated a string of added value to the hardware business, and vice versa. "We learn so much from each other," says Unosson, "all for the benefit of the end user."
Do you want to know more?
www.manufacturingsolutions.sandvik
www.sandvik.coromant.com