Scoring future goals at Night football for girls
Sandvik is committed to being an active, positive part of the communities where we operate. In Sandviken, we have partnered with Sandvikens IF to promote football towards young people – in particularly girls.
Collaboration for a better future
The city of Sandviken was founded the same year as Sandvik, in 1862. Ever since the company has been closely involved in making the local community grow and develop. Sandvik has close collaborations with different organizations in the Sandviken region: one example is Sandvikens IF – a local sports club with a major focus on football (soccer).
Sandvikens IF is dedicated to supporting and empowering young people and the local community and the club has initiated Framsteget (step forward in Swedish). Framsteget aims to reduce inequality and alienation in the local community within three focus areas: increased integration, health, and lowering barriers to the job market. To make it a reality, many people from Sandvikens IF are engaged in arranging local activities and a recent example is called "Night football for girls".
"We feel we have a big responsibility towards the communities in which we are active. To create a better and safer society we need to partner with organizations who share our values, to make the change together," says Johan Fåhreus, employer brand specialist at Sandvik.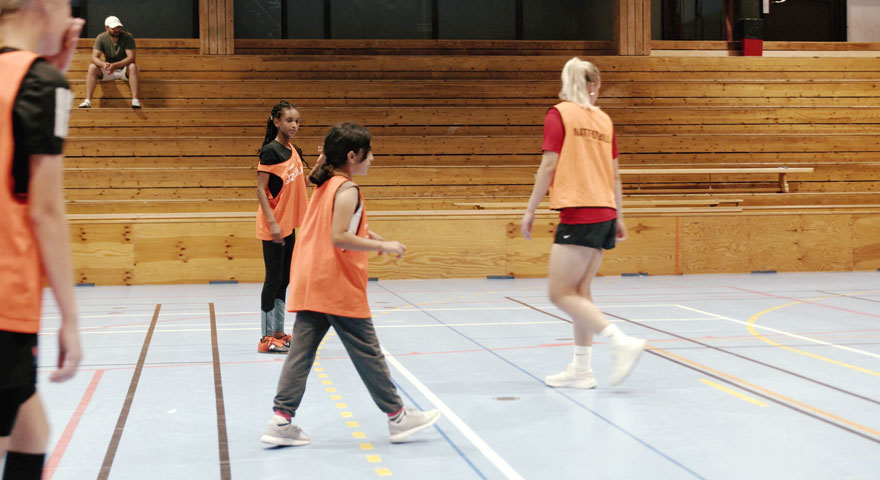 A meeting place for inclusion
In 2016, Framsteget started football practice sessions on Friday and Saturday nights, inviting local boys and girls to participate. The purpose was to create a safe and fun weekend meeting place for young people from all backgrounds, promoting increased integration and health.
After having run the activity for some time the initiators noticed a lower participation from girls compared to boys and subsequently created an activity dedicated for girls. Girls between the ages of 6 and 18 are invited to an evening of football fun and Swedish "fika" (cinnamon buns, fruit, and beverages), led by professional players from the Sandviken IF women's team.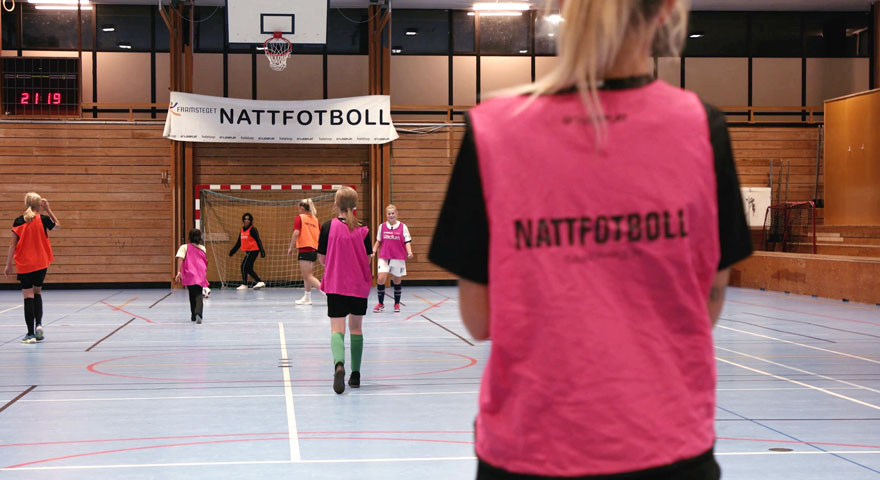 And it didn't take long before more and more girls became aware of Night football. It has become an opportunity for girls from different backgrounds and different residential areas to meet and it increases physical activity for girls who lack opportunities to regular exercise.
"Night football is a place where you really feel we achieve a sense of belonging with friends, over football", says Sabrina Daniel Haile, leader at Framsteget.
Night football has also become a place and forum for girls to discuss topics related to gender equality, social inclusion and it provides a sense of belonging across backgrounds and personal and social conditions.