A Sandvik research team has received funding to investigate if it is possible to replace cobalt in the company's rock drill bits.
Sandvik invests heavily in innovation, with approximately 2,600 of the company's 39,000 employees performing research at some 50 R&D centers worldwide. Two of these researchers are Ida Borgh, Materials Specialist, and Susanne Norgren, Sandvik Group expert. For years they and others in the industry have been trying to find a solution for replacing or decreasing the use of cobalt in the company's rock drill bits.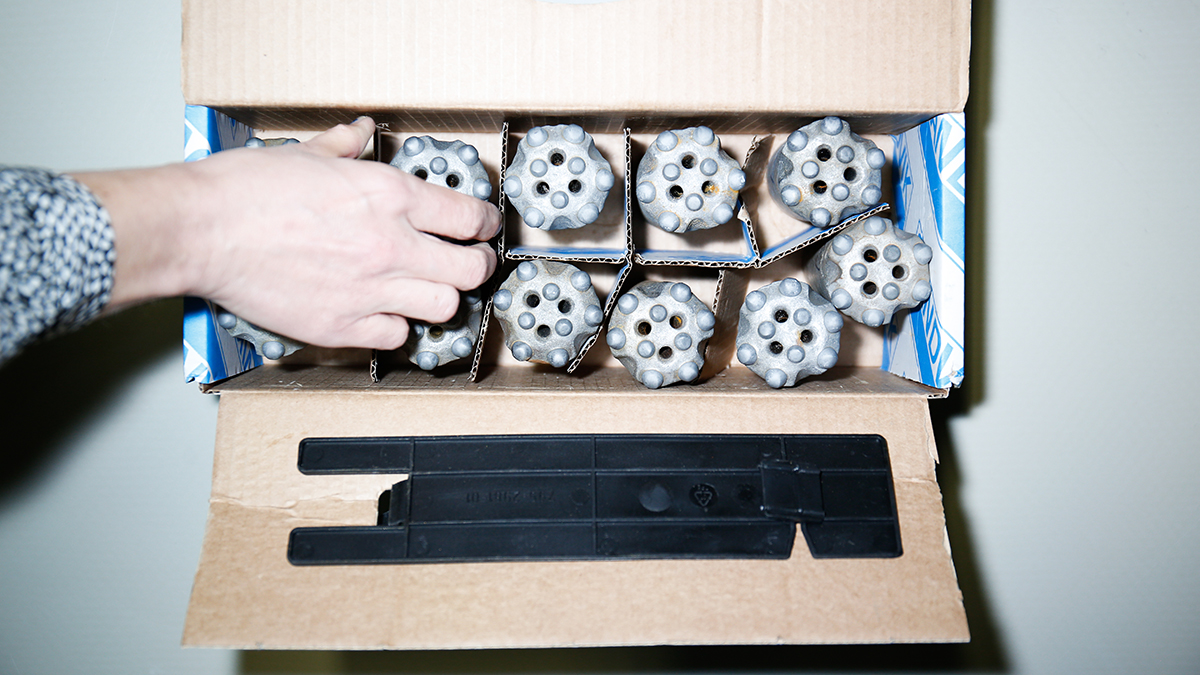 A rock drill bit comes in various sizes, and a smaller model looks like a crown equipped with half a dozen spherical inserts. Since 1945 Sandvik has manufactured inserts of cemented carbide for rock drilling, where hard tungsten carbide is mixed with cobalt, which acts like a binding glue, creating an extremely hard composite that can drill through rock at an impressive speed.
"We wanted to do research to investigate if it is possible to achieve a similar performance if we substituted cobalt with a high-strength steel," says Borgh. At the beginning of 2022 there was a call for research projects on sustainable metals. This reflected the car industry's shift to electric cars and the subsequent increased draw on the world's supply of cobalt, which is used in car batteries as well as other applications. The time was ripe to apply for funding.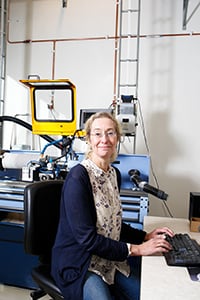 Susanne Norgren
Sweden's Innovation agency, VINNOVA, approved a SEK 7 million research project for three years in cooperation with KTH Royal Institute of Technology and Boliden Minerals, the Swedish multinational mining and metals company.
"We're very proud to have received the funding and for the collaboration with KTH, which means that we can accelerate our development with the help of the academy and their recently developed modeling methods," says Norgren. "Also, having the end customer, Boliden, on board the project is of utmost importance when it comes to further designing the material."
KTH will be responsible for materials modeling based on Sandvik requirements, using their newly developed method that can optimize new high-strength steel grades, which can potentially be used as a binder phase in cemented carbides.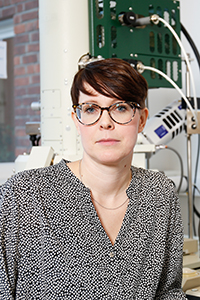 Ida Borgh
"The method is unique and [on the] cutting edge," says Borgh. "Combined with the material and application knowledge from industry partners this forms a strong partnership. Sandvik Mining and Rock Solutions will manufacture new cemented carbide grades based on the material modeling suggestions. We will test and analyze the new materials in our laboratory, which is designed for rock drilling applications. The drill bits will also be tested in one of Boliden's mines. This means we have the whole value chain covered in the project."
Important for sustainability
The project received strong support within the organization. The R&D manager for cemented carbides, Annika Kaar, points out that this is an important area for the company's sustainability work. "Sandvik has already decreased its demand for cobalt by recycling used drill bits," she says. "If this research project is successful, it paves the way for future cobalt-free drill bits. This will have a positive impact from a sustainability perspective and will decrease vulnerability in the supply chain."
The researchers are optimistic, despite the immense challenge. A high-strength steel may well become a base to replace cobalt. "We want to use a special effect to boost the performance of the steel," Borgh says. "This is extremely difficult. No one has done anything like this before."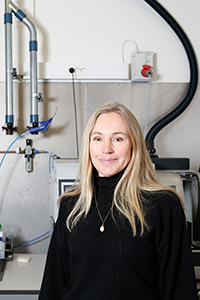 Annika Kaar
The project started in October 2022. "We will do field tests in 2025," says Kaar. "It is exciting and we are eager to proceed. We love innovation."