Improving hygiene and education in Papua-Indonesia
Sandvik aims to be an active member in the communities in which it operates. Helping to provide clean water, health and education in Papua-Indonesia is a way of supporting and empowering local communities.
The Grasberg mine is the biggest gold mine and third biggest copper mine in the world. Located at 4,500 meters in Papua, it has 19,500 employees and is jointly owned by mining company Freeport-McMoRan and the Indonesian state. Sandvik has delivered mining equipment and services to PT Freeport Indonesia since 1997 and has approximately 300 of its own employees on site.
Sandvik has a strong commitment to the recruitment and development of Papuan employees. It has also, for a number of years, been working to empower local communities – most recently focused on the Mimika lowland area which is home to the indigenous Kamoro tribe, a population of almost 8,000 people spread across five villages.
"Discussions took place with the local villagers to identify what was needed and how Sandvik could help. The priorities were clean water, health and education," says Ricky Waromi, Papuan Development Coordinator at Sandvik.
Sandvik is now helping to address those priorities through a CSR program initiated in 2019. One of the main areas of focus has been the provision of clean water, and water supply facilities have so far been installed in four villages.
"Access to clean water is essential, since the inhabitants were relying on rain water. In the past, they could use water from a river, but that is no longer possible because the water is contaminated," says Waromi.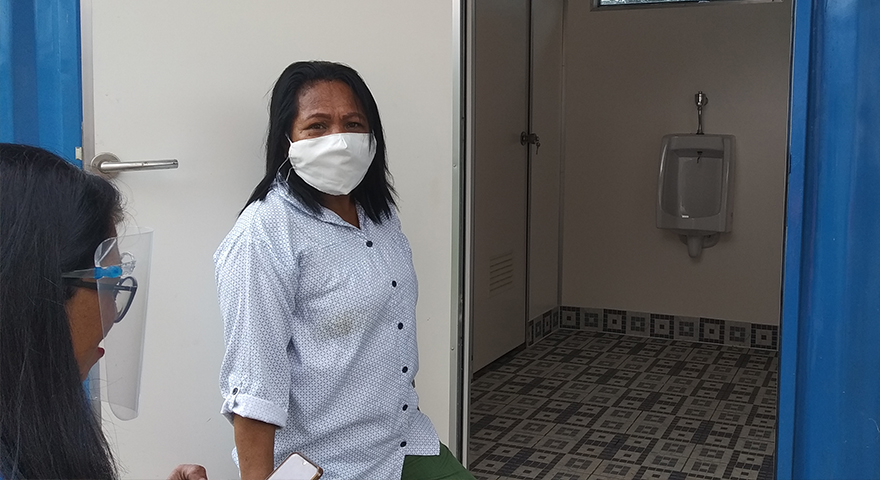 In addition, Sandvik has also provided toilets for an elementary school with approximately 400 students in Kuagapu and also built a health care center in Mware village. Previously the villagers had to travel to a health center a considerable distance away.
"The healthcare center provides a program to address the problems of stunted development caused by malnutrition and focuses on pregnant mothers, children and the elderly. It will play an important role in improving health in the community," says Waromi.