Delivering on the shift to growth
Sandvik has an ambitious growth agenda and can look back at a period of strong growth, organically and through acquisitions in strategic areas. The company is now raising the bar with a 7 percent growth target over a business cycle.
The past year, Sandvik has delivered on its growth agenda. The company has experienced five consecutive quarters with double-digit organic growth and in 2021, the acquisitions of 14 companies added SEK 10 billion in revenues.
"The acquisitions have been handpicked and strategic, to ensure they either strengthen the core business or expand our offering to adjacent value chains that we believe will strengthen the overall business," says Stefan Widing, President and CEO.
Expanding core business
In the core business, Sandvik has a strategic priority to become the market leader in round tools. Solid round tools is a fast-growing segment in which the demand is driven by the transition toward lighter materials and requirements on high-precision tools. The 2021 acquisitions of GWS Tool Group in the US, 67 percent of Chuzhou Yongpu Carbide Tools in China and Fanar in Poland, improved the geographical presence within round tools in important markets. In a few years, SEK 2 billion in round tools sales have been added.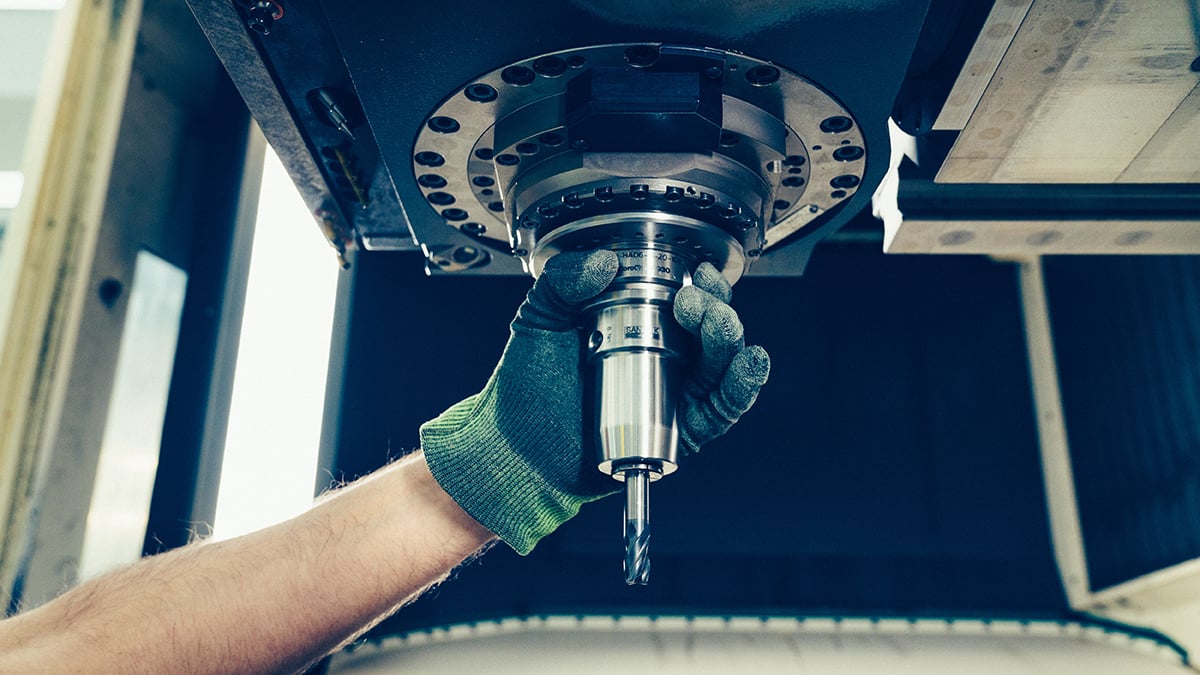 Sandvik has a strategic priority to become the market leader in round tools.
In May, Sandvik announced the intention to acquire Schenk Process Mining, a market leader in screening, feeding and screening media solutions.
"It is a big milestone. Schenk Process Mining is a SEK 2 billion business with 70 percent aftermarket, and it will make a step change in our aftermarket business within rock processing," Widing says.
Driving the digital shift
A key ambition is to drive the digital shift and expand the digital offering. In 2021, annualized sales from software and digital solutions amounted to SEK 3.3 billion, up from SEK 1 billion only a year ago. The 2025 target is sales of SEK 6.5 billion across the Group.
Sandvik made several acquisitions connected to software solutions for the manufacturing industry in 2021, aiming to create an end-to-end machining process including all stages of design, machining and analysis/control. The acquisitions of US-based companies CNC Software and Cambrio and Canadian ICAM Technologies Corporation, give Sandvik a leading global position in Computer Aided Manufacturing (CAM). CNC Software is the creator of Mastercam, the most widely used CAM brand in the industry. The acquisitions of US-based DWFritz Automation and Dimensional Control Systems enable Sandvik to offer its customers full metrology solutions that will reduce costs and improve quality.
"Sandvik is in a unique position to take specific positions in software and digital offerings in the industries we operate in. We have a world-leading footprint in hardware solutions and if we leverage on them, we can make the software assets grow faster than on their own. We can create joint software solutions and our software offering will help drive the hardware, since it is earlier in value chain at control points where hardware selections are made or can be influenced."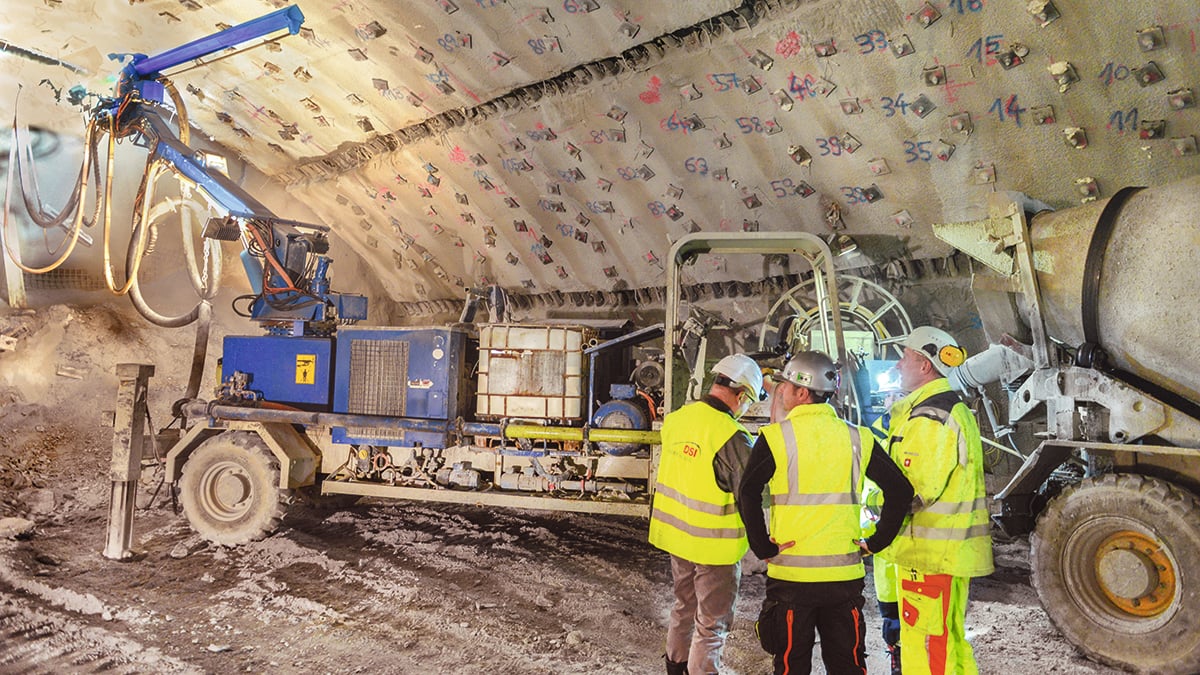 DSI Underground is one of the biggest acquisitions in the history of Sandvik.
Raising the bar
The acquisitions of DSI Underground and Deswik are other examples of expansion across the value chains. Deswik is a market leader in digital mine planning solutions, an area where Sandvik had no previous presence. DSI Underground, a world-leading supplier of ground support for underground mining, is 100 percent aftermarket consumables.
Sandvik will continue to push its shift to growth strategy and in May the company raised its growth target from 5 percent to 7 percent over a business cycle. The growth will partly come from acquisitions, but equally important is the organic growth. Sandvik invests about 4 percent of sales in R&D annually and has a strong innovative product portfolio.
"We are executing on our shift to growth strategy and we have raised our ambition to 7 percent. We are continuing to transform and have a strong platform to build from," Stefan Widing says.