Powder powers smart devices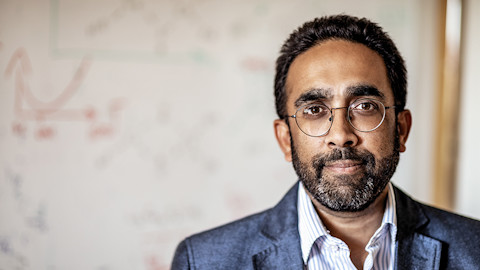 Semiconductor components for smartphones and other digital gadgets are processed in industrial furnaces with extremely precise demands for dimensional stability and purity. Sandvik's powder metallurgical materials stand up to these challenges and boost productivity and sustainability in the electronics industry.
In our digitalized society, more and more people are using increasingly sophisticated technology built into a growing number of smart devices for both utility and entertainment. Demand for hardware is increasing, and at the same time the requirements for sustainability and resource efficiency are becoming more stringent.
"Our materials are used in, for example, heating systems for industrial furnaces, where silicon-based semiconductor components are treated with various coatings before being assembled into PCBs, which end up in smartphones and computers," explains Dilip Chandrasekaran, Head of Research and Development at Sandvik's Kanthal Division in Hallstahammar.
"The processes are extremely demanding, with high temperatures of up to 1,300 degrees Celsius, meaning that all components passing through the furnaces must withstand the harsh gas atmosphere without changing shape or giving off any particles. Otherwise, a whole production batch of expensive silicon wafers could be destroyed."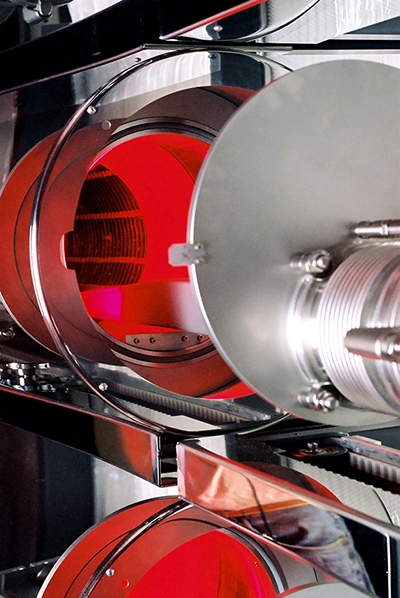 Semiconductor components are treated with various coatings in indus trial furnaces where temperatures can reach 1,300 degrees Celsius.
Heating at the core
Kanthal supplies a product that forms the core of these furnace applications, the heating element itself, which comprises a helical metal wire embedded in a ceramic fiber module. When power is connected to the wire it heats up, warming whatever is to be processed in the furnace.
"To make the wire, we start with a metal powder," says Chandrasekaran. "The powder is then compressed under high pressure and high temperature into a solid body for further processing, via hot rolling and drawing, into its final form. The powder metallurgy process creates unique properties in the wire, thanks to an optimal microstructure that cannot be achieved in conventionally produced rolled wire."
The production process is based on advanced powder metallurgy that makes it possible to structure the metal with billions of small particles, dramatically boosting its strength. Otherwise, a common problem in this type of heating system is that structural components become deformed at high temperatures over time.
Maintains shape
For a material to function properly at extremely high temperatures, it must demonstrate both high dimensional stability and resistance to oxidation and corrosion.
"The special iron, chrome and aluminum alloy that our products are based on delivers excellent oxidation properties in a conventionally produced form," says Chandrasekaran. "With powder metallurgy we go one step further, offering a premium material that also maintains its shape extremely well at high temperatures. That means a lower maintenance requirement and higher productivity for industrial customers who use the furnaces."
Alongside the semiconductor industry, Chandrasekaran identifies a large and growing market among manufacturers of solar panels that also use silicon as their starting material and need to heat-treat their components in the same type of demanding furnace applications.
Application example: Industrial furnaces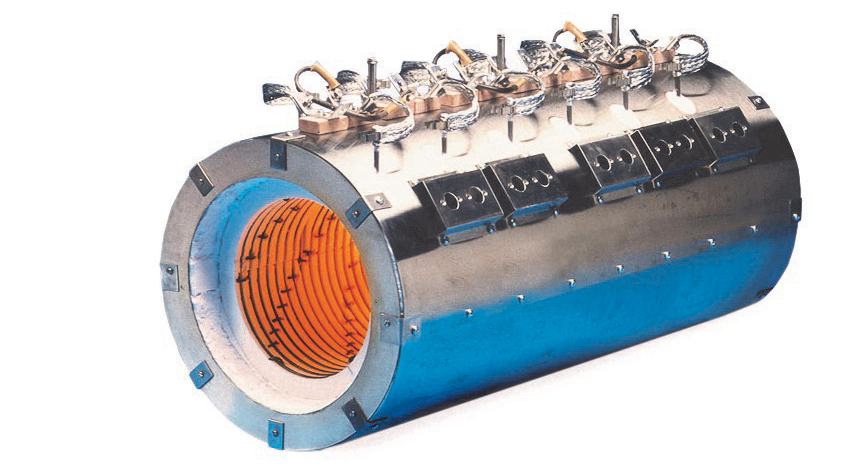 Industrial furnaces for the manufacturing of silicon wafers used in, for example, electronics and solar panels is one of the applications where powder metallurgy can be used. The spiral-shaped heating coil from Sandvik can withstand extreme heat thanks to the unique microstructure of the wire. This technology is based on advanced powder metallurgy that adds billions of nanoparticles to the metal, which dramatically improves the mechanical strength of the wire.
Powder powers additive manufacturing
Even more future applications are emerging for metal powder used as a base material in additive manufacturing. "With metal powder and 3D printers, it is possible to customize a unique form and function, totally in line with the customer's wishes, and with minimal material wastage," says Dilip Chandrasekaran.
"This is already in commercial use today, for example in producing small runs of certain components in airplanes, but major volume production is still some way off. What we need is to get production costs down and ensure that the final product meets the same requirements for precision, strength, etcetera that apply today."
Sandvik is investing heavily in the area and has developed leading expertise throughout the additive manufacturing value chain – from concept to serial production. The company has a leading position in the production of fine-particle metal powder that is offered not only as stainless steel, but also as a range of alloys based on metals such as nickel, cobalt/chrome and titanium.