Satisfying a French appetite for innovation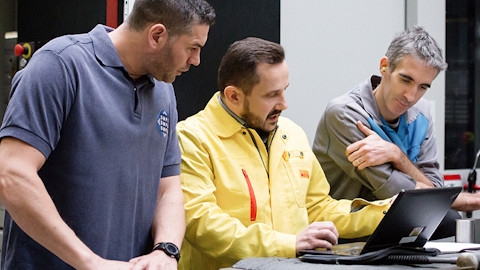 With its early-adopter philosophy regarding new technology, French company SMPL has become an invaluable product-testing partner for Sandvik's innovations in tooling.
SMPL (La Société de Mécanique du Pays de Lanvaux) near the French village of Rochefort-en-Terre is a regional success story. In the past decade, the metalworking business has doubled its revenue, tripled its staff and quadrupled its workspace.
It now serves as a test pilot for Sandvik Coromant's latest tools and makes customized machine pieces for everything from the agricultural industry to the aeronautics sector. And it has gone from being a local market in Brittany to a company with its sights on the world, shipping to such countries as China, Brazil and South Africa.
A bold move
The transformation can be credited to Olivier Goëtnick, a dynamic young entrepreneur from a nearby village. Goëtnick knew about mechanical workshops. He bought his first one when he was 32. SMPL was his second, bought two years later. He incorporated a third shortly afterward.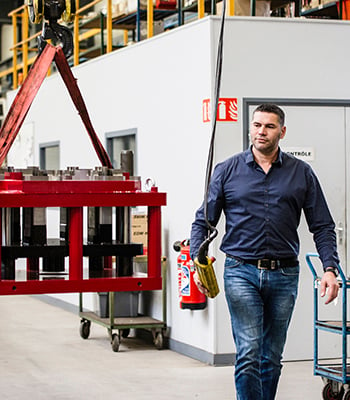 Olivier Goëtnick and his company SMPL are early adopters of new technology.
"When I came along, SMPL was just a cutting workshop with 12 staff," recalls Goëtnick, now director as well as owner. "The owners were retiring, and the company wasn't growing anymore, or renewing. If we had continued in the same way, we wouldn't be here today."
SMPL's turnaround began with a risk. "I've always taken risks and it's paid off," Goëtnick explains. "If you don't take them, you won't get anywhere."
But in this case the risk almost backfired.
About five years ago, a company that specialized in robot cells, and one of the market leaders in deburring cast parts for world-famous automobile brands such as Renault and Peugeot, offered SMPL a major deal. SMPL accepted – the company was eager to break into a new market – but things soon got complicated.
"It was so much work," recalls Gérard Jobin, Goëtnick's right-hand man and technical chief. "We were losing rather than making money because we were spending at least 15 man-hours on each piece. It was hopeless."
Sandvik made the difference
Not wanting to walk out of the deal, the SMPL team turned to Sandvik Coromant, a brand name they had heard buzzing among competitors, and invested in the group's Silent Tools range.
"It changed everything," Jobin says. "All of a sudden we spent just 10 hours on each piece, and the finish was perfect – to the micron."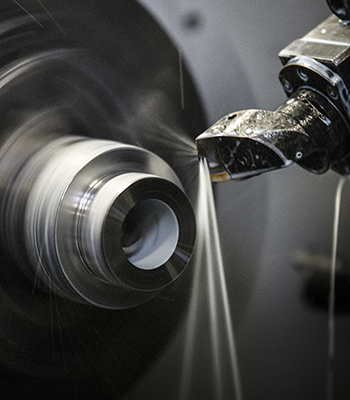 The performance of CoroTurn® Prime turning tools impressed SMPL technical chief Gérard Jobin so much that he posted a video online ahead of the official launch.
The experience marked the start of a significant collaboration between SMPL and Sandvik Coromant. SMPL's eagerness to try new tools, along with its "early adopter" profile, would eventually result in it becoming a Sandvik Coromant product-testing partner, including for the tooling systems CoroCut® QD, CoroTurn® 300, Coro- Turn® Prime and, most recently, CoroCut® QD for Y-axis parting off, which hit the market on October 1, 2017.
"I couldn't believe it when I first saw the CoroTurn Prime at work," Jobin says, describing its capacity to turn in all directions.
Invaluable partnership
He was so impressed, in fact, that he made a video and posted it online two weeks before the tool's official launch. By launch day it had garnered more than 11,000 views.
Josselin Blanchet, of Sandvik Coromant in France, says the SMPL-Sandvik Coromant collaboration has been invaluable.
"Our partnership is based on a huge amount of confidence and a real exchange of expertise," Blanchet says. "We're extremely lucky."