Hundreds of projects save energy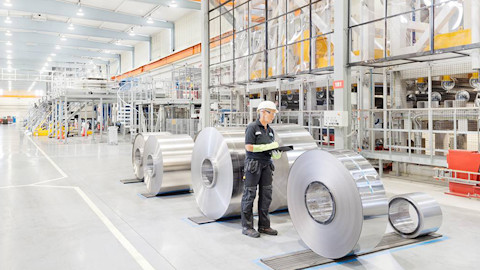 Improved energy efficiency and productivity save money, while also reducing environmental impact and carbon dioxide emissions. Sandvik has hundreds of projects that combine to have a positive effect on energy consumption in its operating activities.
Energy efficiency and climate change mitigation are key focus areas for sandvik. Achieving results requires commitment from the employees and the most efficient way to achieve this is by considering what is needed in the organization.
"Establishing a target that is possible in practice and translating this into specific actions encourages involvement," says Mats Alvem, Environmental Manager at Sandvik Machining Solutions. So far, his business area has reported 320 projects, cutting energy consumption by about 14,000 MWh between 2014 and 2016.
This equates to cost savings of around EUR 900,000 or 2.5 percent of the business area's energy consumption in 2016. And other parts of the Sandvik Group are also working on energy-efficiency projects all over the world. Concentrating on Sandvik Material Technology's Sandviken operations in Sweden, including Sandvik's steel works, as this business area is the Group's largest consumer of energy.
Since 2015, more than 50 energy-efficiency measures have been implemented, reducing energy use by around 20,500 MWh. This corresponds to annual cost savings of around EUR 1,286,000. "These measures have also reduced carbon dioxide emissions," says Anna Douglas, Global Environmental Coordinator at Sandvik Materials Technology.
Sandvik's plants at Hallstahammar and Gimo in Sweden use surplus heat from production operations to heat their buildings, and the Hallstahammar plant even sells some of its surplus heat to the municipal district heating network. A similar solution is being installed in the industrial area in Sandviken, whereby buildings in the industrial area will be heated using surplus heat.