Time to embrace the entrepreneurial spirit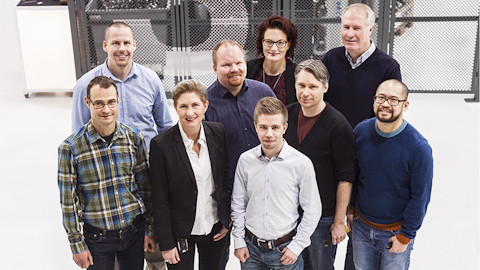 Innovation and entrepreneurship go hand in hand. In an era when successful innovation is a prerequisite for success, it is more crucial than ever for companies to learn to harness their entrepreneurial spirit. This applies to all businesses, including established industrial giants such as Sandvik.
Never before has it been more important for Sandvik to nurture its entrepreneurial roots. As digitalization makes it possible to generate more information about products and services and speed up processes, manufacturers need to respond with shorter product life cycles and rapid decision-making.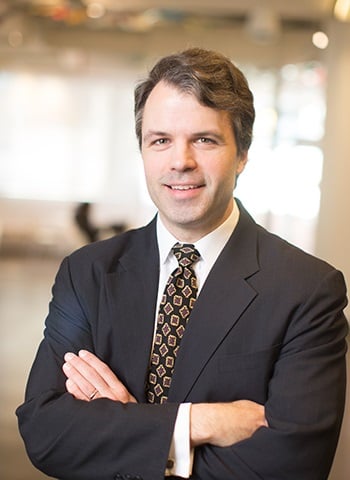 William R. Kerr is a professor at Harvard Business School. His research focuses on how companies and economies explore new opportunities and generate growth.Professor William Kerr, a specialist in new business opportunities and corporate growth at the Harvard Business School in the United States, argues that large engineering companies have an opportunity to set themselves apart from the competition by applying a startup mentality to their business. Startups have less overhead and they are nimbler, more flexible and, typically, more innovative.
"Entrepreneurship is not specific to company size," Kerr says. "You don't have to go back to being ten employees to create a startup mentality. Incumbent corporations have the power to enable these transformations."
Important to identify the key milestones
He says one way to enable this transformation is to treat a new venture or project like a startup with limited resources.
"Compared with startups, established companies can ironically invest too much money in exploring new ventures, when they actually need to learn to spend less and instead test the new venture concepts using cheaper and more effective techniques," says Kerr.
He says the crucial steps in the right direction involve the use of methodologies such as lean testing and seeking early resolution of core risks that will determine viability in the market, such as depth of customer interest and effective unit economics for production.
"One of the first things to work on is staging," he continues. "This means not putting all your resources into something at once but, instead, identifying the key milestones that confirm if a venture is worth pursuing. If your company had been a startup, you would never have been given all the money you needed from the outset."
Much to learn from the software sector
The challenge that corporations like Sandvik need to address, he says, is how to take the best management practices and methodologies that have already transformed the software and e-commerce sectors – such as virtual testing, lean startup, agile ways of working, approaches that focus on obtaining rapid feedback from customers and effective use of trials – and apply them to their world.
Sandvik has already taken some of these practices to heart and made the entrepreneurial way of working a central part of its strategic agenda. To Sandvik, this means becoming more efficient, continually making improvements, taking decisions closer to the customer and acting in a flexible and agile manner.
"There's no one-size-fits-all solution, and each corporation has to adapt to their unique environment and business setting," says Kerr. "But for those companies that are able to make that adaption and thoroughly apply the frontier insights towards experimentation and growth, now is the best time to put yourself ahead of the game."