Sandvik prepares for growth in software services sales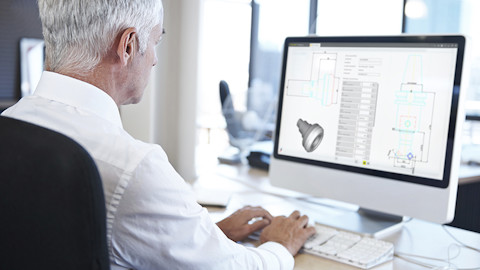 Software services in the metalworking sector are expected to quadruple by 2025, making the business potential for software just as big as for tools. That's good news for Sandvik, which is among the first to introduce a series of connected tools to the market.
Propelled by what many call Industry 4.0, or the "fourth industrial revolution," Sandvik has for the past years been developing and expanding its digital tools offering to the metalworking industry. In 2016 it proudly introduced the CoroPlus® software solutions to the market.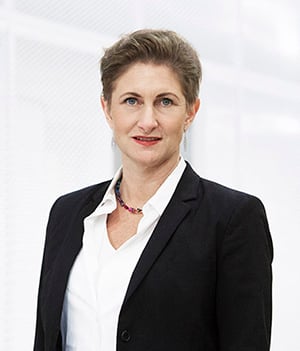 Pernilla Lindberg, Global Product Manager Business Software, Digital Machining, has helped develop the new software solutions.The software solutions are basically a digitalization of tools and knowledge within Sandvik Coromant, involving tool data, sensors, algorithms, the cloud and data analysis to give manufacturers a greater understanding of the entire manufacturing process – from the designing of the component to the production process.
Dramatic reduction in manual work
Among the latest products to be added to this concept of software solutions are CoroPlus® ToolLibrary and CoroPlus® ToolGuide. The library is a catalog of digital tools that manufacturers can browse through and pick from to build assemblies and do simulations in their computer-aided manufacturing (CAM); the tool guide gives recommendations on how to use the tools and what tool is best suited for the task at hand.
Pernilla Lindberg, Global Product Manager Business Software, Digital Machining, says the immediate benefit from using these software solutions is a dramatic reduction in manual work and time spent browsing and looking up information on the internet.
"Our partners integrate these solutions into the systems used in their customers' production environments, which means that our tool data and recommendations are just one click away," she says. "Previously, this work had to be done manually, with our customers going to our website and looking up our product information there."
And the benefits don't stop there. Lindberg says the software solutions allow manufacturers to reduce energy waste and optimize the utilization of their machines.
"The digital tools give you accurate data and the possibility of making simulations, which means customers can do simulations with very accurate tool data before installing them in their machines," she says.
The products are new on the market, but Lindberg and her team have already received a lot of positive feedback from the first users.
"They're very positive about the fact that they now get access to Sandvik's tool data in an easy way," she says.