Meet Sandvik 3/2018 has been published
The latest issue of our corporate magazine Meet Sandvik has "competencies for the future" as a theme.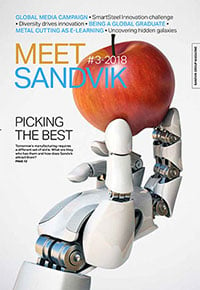 Read about what working at a global company can be like and how Sandvik works to attract the most brilliant minds. Also, read about Sandvik's first global digital campaign in which CEO Björn Rosengren played an important role.
Meet Sandvik 2018 3 (PDF document, 3.6 MB)