Team awarded 2016 Wilhelm Haglund Medal for innovative underground trucks
The 2016 Product Developers of the Year and receivers of the Wilhelm Haglund medal are Minna Pirkkanen, Hannu Helen and Jouni Teppo within business area Sandvik Mining. The team is awarded for the development of a new modular family of trucks for underground mining.
"We are very proud of this award, and we want to highlight everyone who has been involved in the project," says the award recipients.
The new underground trucks have the latest technology and many new features within safety, maintainability and driveability. They provide enhanced driver comfort and reduces exposure to vibration. The modular design means that they can be manufactured in different sizes, including the already proven trucks Sandvik TH551 and Sandvik TH663.
Sandvik loading and hauling equipment is used for ore transportation in mines. Competition within the 50 ton truck size has been tough and before the project Sandvik didn't have an offering within the 60 ton class.
"This product development has, in a very short time, resulted in commercial success within a competitive business, where Sandvik now has managed to take a strong position thanks to this innovation," says Björn Rosengren, CEO and President of Sandvik, and also Chairman of the Wilhelm Haglund Medal.
The award was presented at Sandvik's Annual General Meeting on 28 April in Sandviken, Sweden.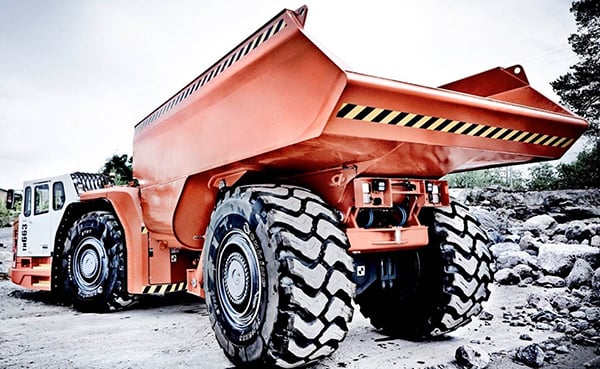 The new underground trucks are designed to deliver power, performance and productivity and the customer gets a machine that's best suited to their needs.
About the Wilhelm Haglund Medal
The Wilhelm Haglund Medal for the Product Developer of the Year has been awarded since 1986 and is named after the legendary Managing Director Wilhelm Haglund, who laid the foundations for the Group's successes in the cemented-carbide area. The award is presented to an employee or a group of employees who have made the most significant development of a product that has led to a commercial success. The award consists of an 18-carat gold medal, a diploma and an educational trip.
Read more about the Haglund medal and view list of previous awarded employees and products