Sandvik gets top marks in ranking of European corporate websites
Sandvik has further improved its ranking in the large survey Comprend Webranking Report.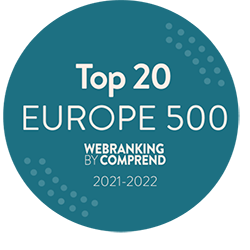 This year Sandvik's corporate website home.sandvik has climbed from place 31 to place 11 in the ranking of websites for the 500 largest companies in Europe. In the category "Industrial goods and services" and among Swedish companies, Sandvik is ranked number 2.
The survey is carried out by the web agency Comprend and is based on input from primarily the capital market target group and job seekers. About 500 respondents have expressed what they expect from the ideal corporate website and their input forms the basis for a protocol with a large number of measuring points from which the websites are ranked.
"I'm especially pleased to see that Sandvik is considered to be number one among Swedish companies when it comes to sustainability communication in this survey", says Jessica Alm, Head of Group Communications at Sandvik.