Innovators of medical wire awarded Wilhelm Haglund medal
The development of Exera® medical wire led to the award of the "Wilhelm Haglund Medal to the Product Developer of the Year" in 2021 to Gary Davies, Tim Tacionis, and Gene Kleinschmit from business unit Medical at Sandvik Materials Technology. The winners were presented in connection with an online shareholder's event on April 26.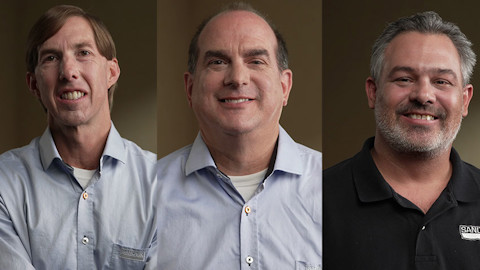 "Receiving the Wilhelm Haglund award for innovation is a huge honor for all us here in Palm Coast. It's just not for us three, but for the entire team here," says Gene Kleinschmit.
The medical wire and wire-based components are used for medical devices with demanding requirements, such as pacemakers, devices for glucose monitoring or deep brain stimulation. The advanced and innovative technical solutions have been developed in an entrepreneurial way at the Palm Coast, Florida production unit, and in close collaboration with customers, thereby handing the wire components a competitive edge.
This has enabled unique solutions used in new applications in the medical segment and has also made Exera® branded products a major business success, showing soaring sales growth while maintaining high profitability.
"I always like to say with innovation, it's one thing to have an idea, but another thing to really implement that idea," says Gary Davies. "And in this case, we have been able to take some of these really neat innovations for that medical device base, and grow the business".