New rock drilling system reduces fuel consumption
Sandvik has launched a new drilling system, Top hammer XL, for large hole size (140 – 178 mm / 5.5 – 7 inch) top hammer drilling in surface mining applications.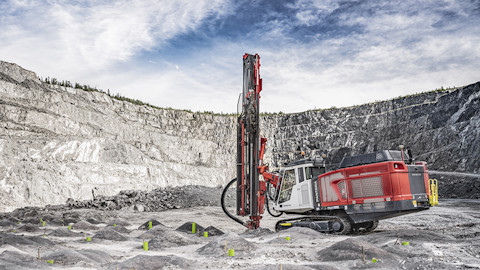 The system comprises a drill rig, rock drill and rock tools – all newly developed and designed to work seamlessly together for optimum drilling performance and increased productivity.
The system has been proven in several field tests around the world. The results show up to 50 percent reduction in fuel consumption as well as a significant reduction of total drilling costs compared to the down-the-hole (DTH) drilling method.
Go to rocktechnology.sandvik to find out more: