Sandvik is victorious at the eSport league
Sandvik eSport Team rocked the Aura Quest gaming tournament in Turku, Finland in June, 2019. They won silver by playing Counter Strike: Global Offensive. The successful Sandvik Team consisted of Lauri Helander, Lassi Kärkkäinen, Sampo Lahtinen, Lauri Antikainen, Jesperi Peltola, and Riku Salminen. They all work at the Sandvik production plant in Tampere, Finland.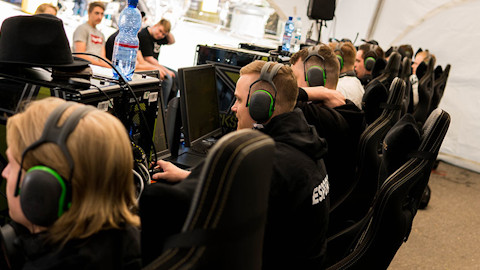 Sandvik eSport Team plays in the Corporate eSport League, Kanaliiga. The Team has found themselves in second place repeatedly, and the quest to be #1 continues: to win gold next time.
The team members have a huge passion for playing and competition ever since they were young. All of them started to play during elementary school.
We will play the whole summer vacation!
"We have had a huge passion for playing and competing already from a young age. Passion and sports just go together! You must love the challenge and competition to be able to take long hours of sitting, constant extensive practice and training, rehearsing tactics and techniques, and the stress of competing. During the early years winning wasn't nearly as important as trying your best, having fun and playing with others, but gradually you grow to love eSports and then begin to spend lots of time playing."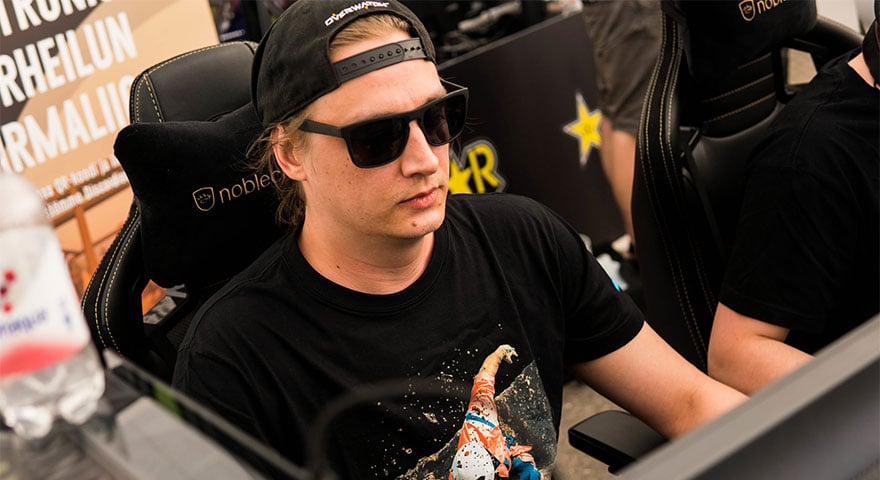 Riku Salminen concentrating on the game
During the season, eSport Team often practices 4-5 hours per day. They feel that practice is needed for the brain to form and strengthen connections, and for the muscle memory to improve as they master gaming skills. When asked how they will spend their summer vacation, that is off-season, the answer comes right away: "We will play the whole summer vacation!"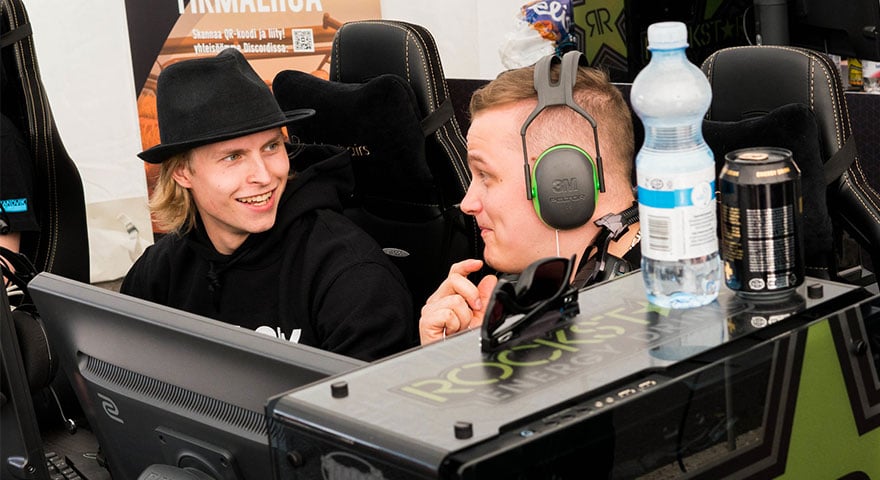 Lauri Helander and Riku Salminen in discussion during Aura Quest gaming tournament in Turku, Finland
eSport
eSports (short for Electronic Sports) is professional competitive gaming. The eSport industry is growing fast. Competitors play video games, while being watched by a live audience, and more audience watch the games online. According to the World Economic Forum, eSport is estimated to be near a one-billion-dollar business with a global audience of over 300 million fans. Fans watch on YouTube's gaming channel or on Twitch, a dedicated gaming channel on the web. The most popular game to watch is Dota 2, followed by League of Legends and Counter Strike: Global Offensive.