Going for gold
Sandvik is the new sponsor of Team Hasselborg, winner of the Olympic gold medal in curling in Pyeongchang 2018. This young ambitious team will make a full-time effort over the coming years, with the clear goal to win additional gold medals in the future.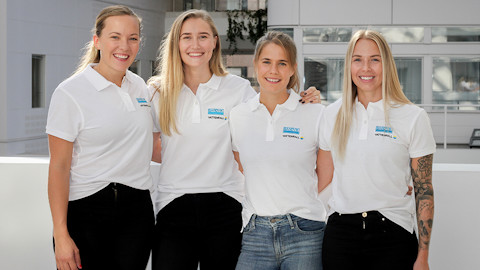 "We want to put curling on the map and show that it isn´t a sport that only takes place every fourth year. Also, if we can be an inspiration in showing that it is possible to do a full-time commitment, even in a smaller sport like curling, it would make us happy", says Sara McManus, who until recently worked within Sandvik´s HR-organization.
Besides Sara the team consists of Anna Hasselborg, Agnes Knochenhauer and Sofia Mabergs.
The main sponsorship, which is shared with Vattenfall, was presented for media at a press conference at Sandvik in Stockholm on August 29.