Electrifying opportunity for the automotive industry
The automotive industry is facing a transition, where electric vehicles are predicted to take a major market share. "It will definitely happen, but not overnight," says Sandvik's Eduardo Debone, who argues that the rise of electric and, more importantly, hybrid technology represents a huge opportunity for suppliers to the automotive industry.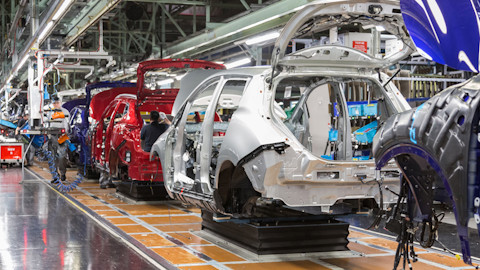 Earlier in 2017, the global financial services firm Morgan Stanley predicted that there will be 1 billion electric vehicles on the roads by 2050, with a market share that will grow steadily from around 2020. The report suggested that electric vehicles would account for 16 percent of car sales by 2030, and would become market leading with up to a 69 percent share by 2050.
This growth will primarily be driven by government legislation, with more countries incentivizing the use of future technologies such as electric vehicles. These moves have become more widespread since the 2015 Paris Agreement, which seeks to "pursue efforts to limit the temperature increase to 1.5 °C above pre-industrial levels."
Clear statement of intent
In 2016, the German Bundesrat (Federal Council) passed a resolution to ban new gasoline- or diesel-powered vehicles from EU roads, starting in 2030. Only zero-emission vehicles would be allowed on the market after that time. The resolution is a clear statement of intent, even though it is non-binding and subject to approval by the European Council.
In July 2017, Emmanuel Macron's new French government announced its own plans to ban all gasoline and diesel vehicles by 2040 in line with the Paris Agreement. The French statement came the day after Volvo announced that it would make only fully electric or hybrid cars from 2019 onwards.
In the meantime, governments of countries ranging from China, India and Japan, to the Netherlands and Norway, have announced similar plans.
Every week I meet people who ask if electric cars are a threat to our businesses
For suppliers to the conventional automotive industry, such as Sandvik, this trend would decrease the demand for products and services connected to internal combustion engines (ICEs).
However, Eduardo Debone, Automotive Business Segment Manager at product area Sandvik Coromant, says this outlook could in fact be positive.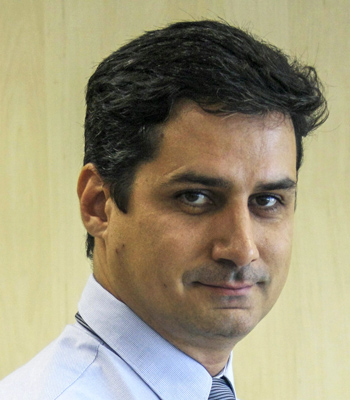 Eduardo Debone, Automotive Business Segment Manager at Sandvik Coromant"Every week I meet people who ask if electric cars are a threat to our businesses, and I reply that in the short to medium term these new platforms actually represent an opportunity for Sandvik," he comments.
Electrification creates opportunities
Sandvik is carrying out an indepth analysis of the effects of electrification, and the findings confirm that electrification will create significant new opportunities in the coming years. "Right now, there's lower-hanging fruit in the form of the hybrid vehicles, which have huge potential to deliver CO2 savings without requiring a total paradigm shift in terms of technology and infrastructure," Debone says.
Although electric vehicles are undoubtedly on the rise, some obstacles still need to be overcome before traditional cars have been outmaneuvered. Price is still a concern for many consumers, they take time to charge – around 30 minutes – and the drive range varies. Also, today's power grid lacks the capacity to support a mass market for electric cars.
"Norway is one of the most developed markets in the world for electric vehicles, and with a stable power grid supporting only 5 million inhabitants it makes sense," says Debone. "In cities like São Paulo or New Delhi, both with some 20 million people in the metropolitan area, where the power grids are barely able to support the day-to-day needs of their populations, it's a different challenge."
A bright future
For the next five to ten years, Debone believes that the growing trend of hybrid cars will enable automotive suppliers to continue to deliver the parts, technologies and components they currently make, in addition to some new ones. "Hybrids require the same components as ICE vehicles, plus some new parts to support the hybrid technology," he says.
As for Sandvik, an electrified future is a bright future.
"When pure electric cars do become reality on a larger scale, we will have a mature offering for many areas, such as digital manufacturing, additive manufacturing and others," Debone says.
For now, we still don't have a unique alternative to fossil fuels
"Ultimately, I think the long-term solution may include fuel cell technologies, as a complement to batteries and internal combustion engines," he says. "Before then, the technologies need to mature. For now, we still don't have a unique alternative to fossil fuels."