Sandvik appoints new Head of business area Sandvik Machining Solutions
Klas Forsström has been appointed new President for Sandvik's business area Sandvik Machining Solutions and member of the Group Executive Management.
Klas Forsström has been with the Sandvik group for approximately 25 years. He is currently the President of Sandvik Coromant, a global leading supplier of metal cutting tools, where he has worked most of his career.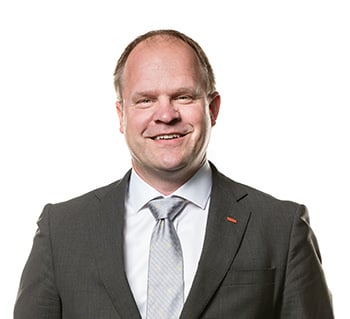 In addition, he has held managerial positions within other product areas such as Dormer and Sandvik Hard Materials (today Sandvik Hyperion). His work has comprised leading positions within several areas; R&D, marketing, business development and sales.
"I am pleased that Klas Forsström will take on this new role since he is a very skilled and experienced business leader, which he has proved during many successful years with among others Sandvik Coromant. Now he gets a responsibility to lead the entire development of Sandvik Machining Solutions", says Björn Rosengren, Sandvik's President and CEO.
Klas Forsström, age 49, starts in his new position 1 April 2017. He succeeds Jonas Gustavsson who at the same time leaves the company for an external position. The recruitment of a new head of Sandvik Coromant has been initiated and for the time being, Klas Forsström remains also in this position.
Sandvik Machining Solutions, comprising Sandvik Coromant, Seco Tools, Dormer Pramet, Walter, Powder and Blanks Technology as well as the new product area Additive Manufacturing, had sales of around 33 BSEK and approximately 18 000 employees in the previous year.
Stockholm 15 March 2017
Sandvik AB
For further information contact: Pär Altan, Vice President External Communications, Sandvik AB, tel +46 70 616 2024 or Ann-Sofie Nordh, Vice President Investor Relations, Sandvik AB, tel +46 8 456 1494.
Sandvik appoints new head of business area Sandvik Machining Solutions (PDF)