Sandvik tunneling jumbos contributing to the railway of the future
A major German infrastructure project will see the redevelopment of the Stuttgart railway hub with four new stations and a new 57 km section of track. However, this is only part of the project, which will also include the construction of a new 60 km line between Wendlingen and Ulm, providing a faster route over the Schwabian Alb.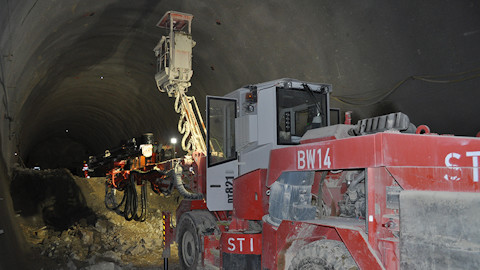 Due to the challenging topography and geology of the area, the new route will involve the creation of several new tunnels. Sandvik is a partner in this major railway project and contributes with technical know-how and equipment to build the new "Stuttgart-Ulm" line, which will form a major part of a European high-speed network, providing a "Main Line for Europe".
Conntecting 35 million people
The 1,500 km railway line will connect a total of 35 million people in five countries facilitating travel between Paris, Strasbourg, Munich and Vienna, with a connection from Bratislava to Budapest.
In total 63 km of tunnels will be excavated, representing a height differential of 500 m. Especially in this respect, the experienced Sandvik personnel and tunneling jumbos are contributing with their performance.
Read the case story at the website for mining and rock excavation equipment and tools