Sandvik appoints new Chief Financial Officer and member of the Group Executive Management
Tomas Eliasson has been appointed Executive Vice President and CFO of Sandvik and member of the Group Executive Management, effective no later than July 2016.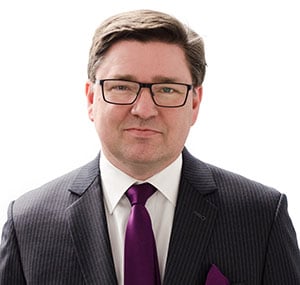 Tomas Eliasson, 53 years of age, is currently Chief Financial Officer for the global household appliance maker Electrolux, a position he has held since 2012. Previously, he was CFO for ASSA ABLOY during 2006-2012 and Seco Tools between 2002-2006. His professional career started at ABB in 1987. He holds a bachelor of science in business administration and economics from Uppsala University, Sweden.
"Tomas Eliasson has extensive experience from relevant industries and companies. He will be a strong contributor to Sandvik in the finance areas and he will also take a leading role in driving the further progress of the Sandvik Group in general", says Björn Rosengren, President and CEO of Sandvik.
Tomas Eliasson will succeed Mats Backman, who, as announced 25 November 2015, will join Autoliv.
"I would like to thank Mats Backman for his valuable contributions as CFO. I wish him all the best in his future career", says Björn Rosengren.
Stockholm, 22 January, 2016
Sandvik AB
For further information contact: Pär Altan, Vice President External Communications, Sandvik AB, tel +46 70 616 2024 or Ann-Sofie Nordh, Vice President Investor Relations, Sandvik AB, tel +46 8 456 1494.
Sandvik appoints new Chief Financial Officer and member of the Group Executive Management