Sandvik appoints new President of Sandvik Mining
Lars Engström has been appointed President of Sandvik Mining. He will be included as a new member of Sandvik's Group Executive Management.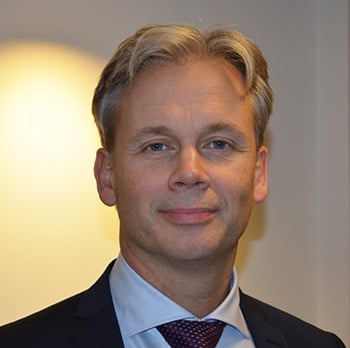 Lars Engström, previously President and CEO of the air treatment solutions company Munters, has an extensive industrial background with over a decade's experience from the Mining and Construction industry. He has held leading positions within Atlas Copco as President of the Rock Drilling Equipment and Underground Rock Excavation Divisions, as General Manager and responsible for sales in Australia and New Zealand and also Vice President functions within Marketing and Finance for the Rock Drilling Tools Division.
Lars Engström has several years' experience from Seco Tools and his career comprises international positions with locations in several continents.
"I have come to the conclusion that a new leadership is needed to develop Sandvik Mining going forward. I am convinced that Lars Engström, whom I know well from Atlas Copco, has the experience and the leadership qualities required for this. At the same time I would like to thank Scot Smith, who leaves Sandvik, for his contributions, says Sandvik's President and CEO Björn Rosengren."
Lars Engström starts his position with Sandvik on 15 December.
Stockholm, 14 December 2015
Sandvik AB
For further information contact: Pär Altan, Vice President External Communications, Sandvik AB, +46 70 616 2024 or Ann-Sofie Nordh, Vice President Investor Relations, Sandvik AB, +46 76 767 0127.