The Object: Umbilical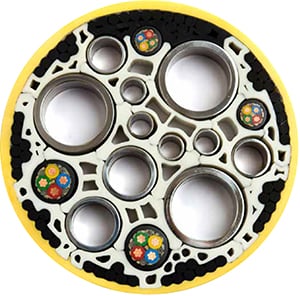 Sandvik super-duplex stainless steel tubes are used for umbilicals, the lifeline between surface installations and subsea equipment.
Umbilicals are designed for high systematic pressure at great depths,where thinner walls and high strength are required. Sandvik is the global market leader in stainless steel umbilical tubing and has over the last 20 years supplied more than 100 million meters (300 million feet) of umbilical tubes to all major fabricators and oil companies. That is enough to go around the world two and a half times.