Sandvik wins Volvo Supplier Award
Sandvik has been awarded the 2014 Volvo Cars Award of Excellence for its tooling supply work.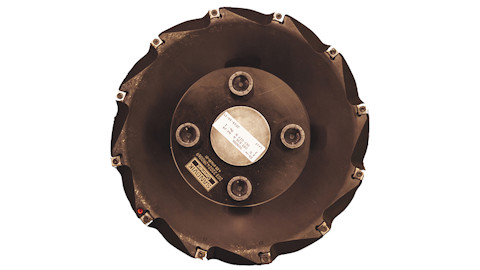 The award was created in 1998 to acknowledge outstanding contributions made by suppliers that have gone the extra mile and contributed to the success of Volvo Cars. A total of 60 suppliers were nominated for the Volvo Cars Award, where finalists were recognized in the categories of Quality, Cost Competitiveness, Technology, Environmental and Social Responsibility, and Special Recognition.
The awards ceremony took place in January in Sweden. Sandvik was honored for excellence in the Special Recognition category after identifying and documenting seven projects which improved quality, reduced downtime and extended tool life, delivering a 39.8% saving in tooling costs for Volvo.
In addition to a lifespan that is three times longer, there are fewer burrs and quicker tool changes.
Vesa Paananen, Volvo Cars, about the Sandvik tooling solution