Sandvik part of winning European consortium for sustainable raw materials supply
Sandvik is part of a pan-European strategic partnership that has been granted the 2014 European Institute of Innovation and Technology (EIT) Call for Knowledge and Innovation Communities (KICs) to boost innovation and tackle health and raw materials challenges in Europe. The winning consortium is an important milestone for Europe in the areas of Health and Raw Materials.
Sandvik is one of the 100+ leading companies, research institutes and academia that have partnered up to create sustainable economic growth from raw materials innovations. The strategic partnership will drive a number of initiatives to strengthen education, innovation and research into raw materials. The budget for EIT KiC Raw Materials for the next seven years is estimated to total € 2 billion.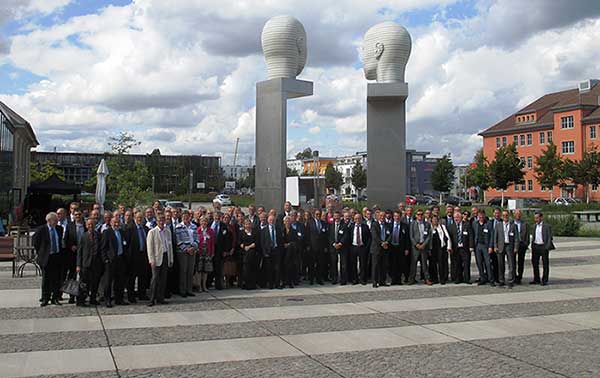 The KIC General Assembly with most of the partners present, in Berlin August 2014.
Progress in sustainable raw materials supply will be a competitive advantage for Sandvik, as it touches our entire value chain: from metallurgy to circular business models, extraction, mineral processing and recycling. Finding replacements to current critical elements in hard materials production is a key driver for Sandvik.
"To give some examples of the benefits from this initiative we can develop more automated mining in extreme conditions which will enable our customers to source sustainable raw materials. We can also form cost efficient substitution and recycling processes and pioneering solutions fit for their future needs", says Anna Hultin Stigenberg, Principal R&D Expert in Sandvik Coromant and Chair of the International Steering Committee KIC Raw Materials.