New president for Sandvik Venture
On January 1, 2015, Jim Nixon will become President of Sandvik Venture and a member of Sandvik's Group Executive Management.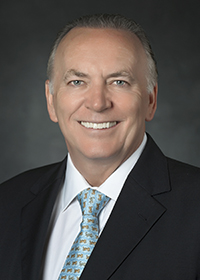 Nixon, currently President of Varel International Energy Services Inc., which Sandvik acquired earlier this year, will succeed Tomas Nordahl, who will leave Sandvik for a position outside the Group.
"Jim Nixon has an exceptionally strong background, one that Sandvik will benefit from greatly, considering our strategic direction with an increasing focus on growing in the energy segment," says Sandvik President and CEO Olof Faxander.
"His entrepreneurial experience is well suited for Sandvik Venture, with the business area's focus on developing and growing a number of businesses in a similar way to how he has grown Varel over the years."