Sandvik Italy called for ideas
Sandvik Italy has participated in "Call for ideas" – a competition that rewards sustainable business ideas from young people. It resulted in 179 sustainable business ideas.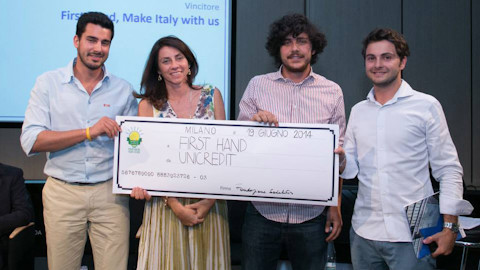 Sandvik Italy has participated in Sodalitas Foundations' project Sodalitas Challenge "Call for ideas" – a competition that rewards sustainable business ideas from young people.
In collaboration with companies such as ABB, Accenture, KPMG, IBM, L'Oréal, Sanofi, Siemens, the "Call for ideas" aimed at Italian graduates (unemployed or with a temporary job) for the submission of innovative and sustainable business ideas in 6 categories: Labor, Health & Wellness; Local Development; Technological Innovation; Expo 2015; Sustainable Production & Consumption; Environment & Eco-sustainability. The competition resulted in 179 sustainable business ideas submitted by 279 young Italians after a project period of 8 months.
Sandvik Italy participated in the project by forming part of the Evaluation Commission with the task to review 19 business ideas in the 'Environment and Eco-sustainability' category. This brought the company closer to young talents, especially in the phase of giving feedback to each business plan. "This phase gave us the opportunity to connect with the contestants and describe our commitment to be a sustainable company. Our participation strengthened our employer brand among the contestants, who belong to the "Generation Y", (people born during the 1980s and early 1990s), which is a very important target group for future candidates for Sandvik", says Giuliana Massimino, Communications Manager for Sandvik Italy.
Two of the business ideas reviewed by Sandvik Italy were announced as winners.
The evaluation was based on parameters such as innovation, job creation potential, social and environmental impacts, long-term sustainability potential, with the review of a basic business plan.
Sandvik Italy and the participating companies also contributed with selected representatives in managerial positions who supported the finalists with inspiring tips and coaching. Sodalitas survey's results showed that the 88% of the participants were very satisfied with the coaching and the opportunity given by the "Call for ideas": "A good starting point for a real start-up!", said one of the young talented winner.
Names of all talents participating to Sodalitas Challenge are stored in a special database, which can be used by companies to find new potential candidates.
Sodalitas has issued a statement to the media: "By the contact with brilliant young talents, large companies improve their ability to become innovative and to be better equipped to face the multitude of challenges of nowadays markets".
What is Sodalitas?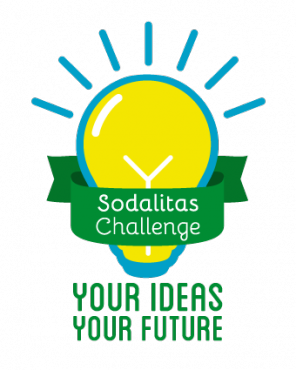 Sodalitas is a foundation, with more than 100 member companies, with the aim of
connecting the entrepreneurial world and society to promote best practices in sustainability. Moreover, it serves as the Italian branch of CSR Europe, an organization promoting CSR best practices among European companies.
What happened to the winners?
The winner ideas were rewarded with a training and coaching program valued at €200,000 by venture accelerators and companies taking part in the competition. Moreover, each winning idea has been adopted by a venture accelerator and is now starting its path to be turned into a real start-up.
More information:
http://socialbiz.eu/sodalitas-challenge/
In Italian: http://www.sodalitas.it/impresa_e_lavoro/sodalitas_challenge1.aspx